If you want to capture precious memories of your pregnancy belly bump then this is for you.
We specialise in pregnant belly casts, also known as prenatal casts or pregnant bellymasking, and the final casting is a totally unique gift that can often be the centrepiece of your home and conversations.
The casts can be left plain or decorated (please enquire about decoration options), and make the perfect gift or keepsake for your family to treasure forever. It's your choice whether to just have your belly, or include your own hands, breasts, or possibly your partners hands too. 
The ideal time to have your belly cast created is between 36 or 37 weeks, but we can often accomodate earlier or later weeks than this. The process is entirely safe and involves laying wet plaster bandages or alginate moulding material over the pregnant torso.
We have two choices of belly bump casting:, 
Option 1: Wet Plaster Bandage Casting
Option 2: Deluxe Smooth Alginate Casting
Depending on your budget and choice of finish, we can recommend which of the options above would be suitable for you.
Option 1: Wet Modroc Plaster Bandages Casting
This takes between 1 to 2 hours, and we use wet bandages to create your cast. The cast quickly dries and then we can remove this from your belly and the initial process is done. Once we've cleaned and tidied it (approx 5-10 days later), your pregnancy belly is ready to be picked up and taken home.
The cast can be used as a decorative ornament, bowl or hung on the wall (it's lightweight). It can also be decorated in different finishes.


Option 2: Deluxe Smooth Alginate Casting
This is the option to go for if you want the best finish and the most eye-catching result. We use alginate (the same moulding material that we use to create our baby hand and foot casts), and this lets us capture every small details of your stomach, belly button and hands (if you decide to include these in the casting).
We lay the alginate moulding material over your belly, and layer this with bandages in order to create a strong frame to keep the shape strong. Once the casting has hardened and we have removed it from your torso, we layer the inside with plaster of paris to create the final super smooth finish. This really has to be seen to be truly appreciated.
To see our prices and reserve your casting online, click here, or if you want to enquire about getting one done, simply call Helen on 07770 971474 or send an email.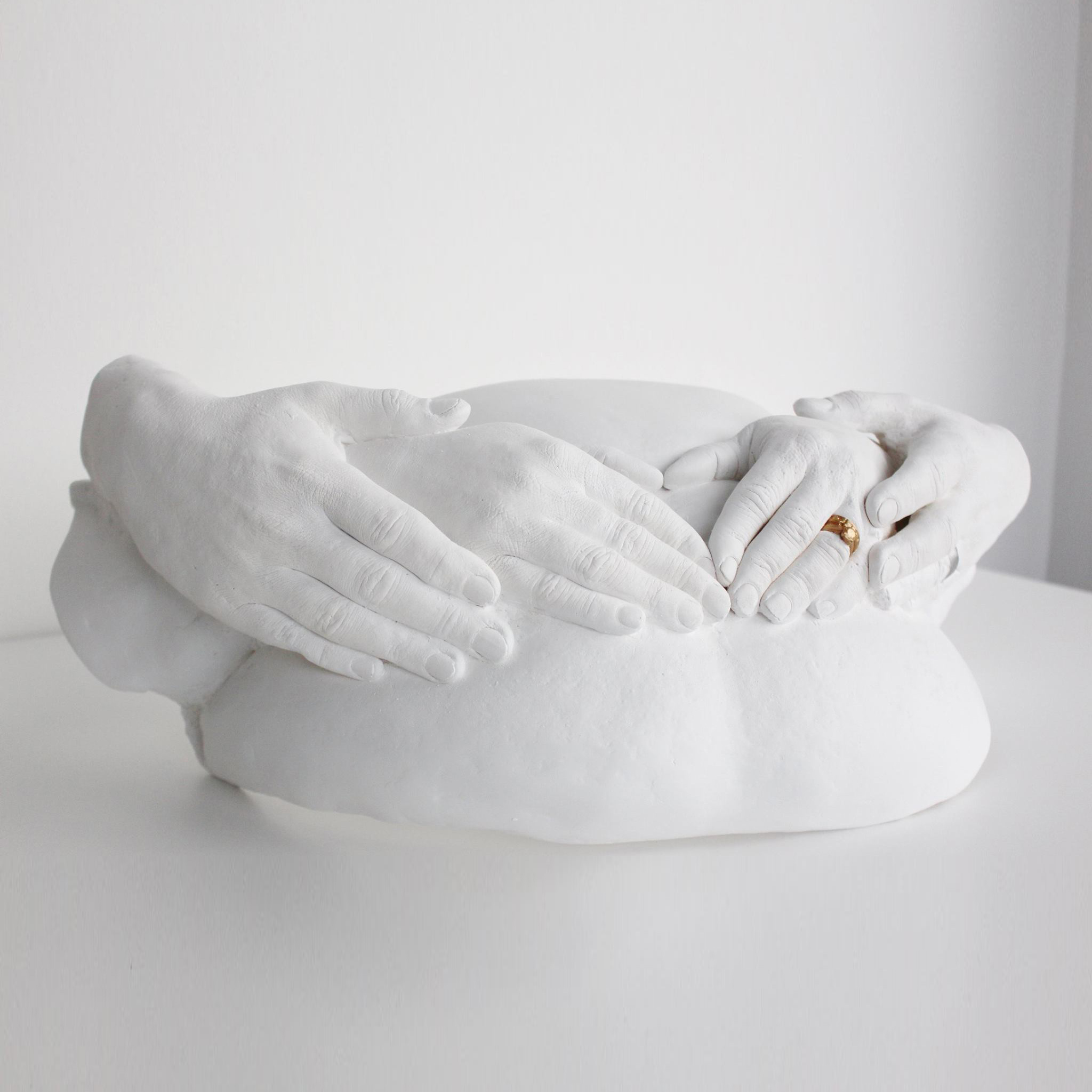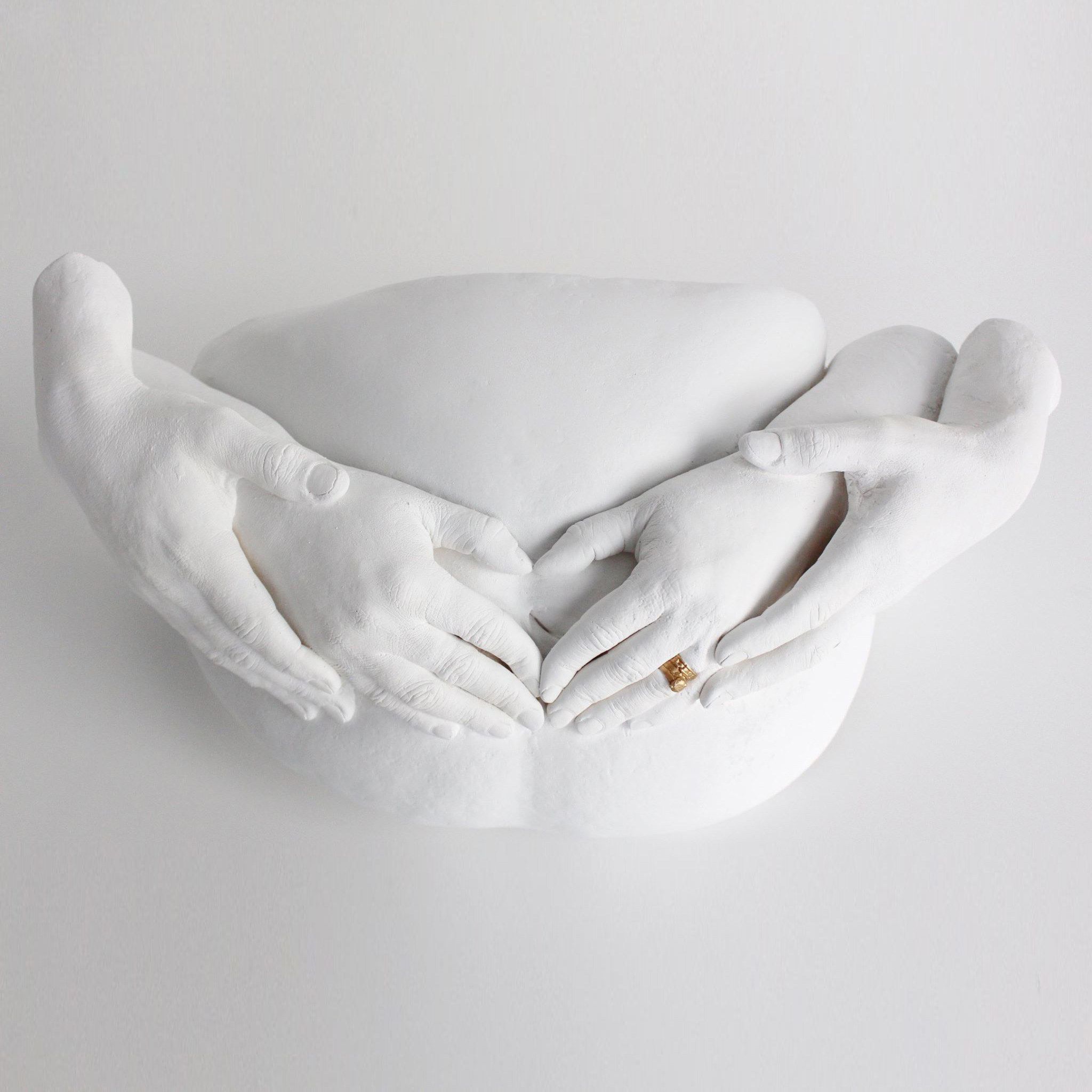 Photos from Baby Casts & Prints, stock websites, & Flickr.