Your child's first years will be filled with happy memories and celebrations, and one of the biggest and earliest will be their christening. To celebrate this rite of passage many people want to give heartfelt gifts that the child will keep and grow to love throughout their lives, but struggle to come up with a suitable idea! Well today we are bringing you our top picks of amazing gift ideas that will make this special day all the more memorable.
The classic teddy bear
Teddy bears are by far the most popular gift to give to a baby. It's probably the most valuable thing for a child at a young age, as they get to take their bear to nursery and when it's play time they love taking their teddy's on adventures with them. 
Teddy bears are available in all shapes and sizes and can also get them as animals too which is great for children as it will provide comfort for them. Also, a teddy bear will be your baby's first best friend which means it will give the child a sense of protection and security.
Framed castings
Your child's christening is one of the most important events that takes place in their early years, and remembering them at this age is equally important. Everyone takes pictures, some take videos, but with a framed casting you will have a physical reminder of your baby during this crucial part of their lives.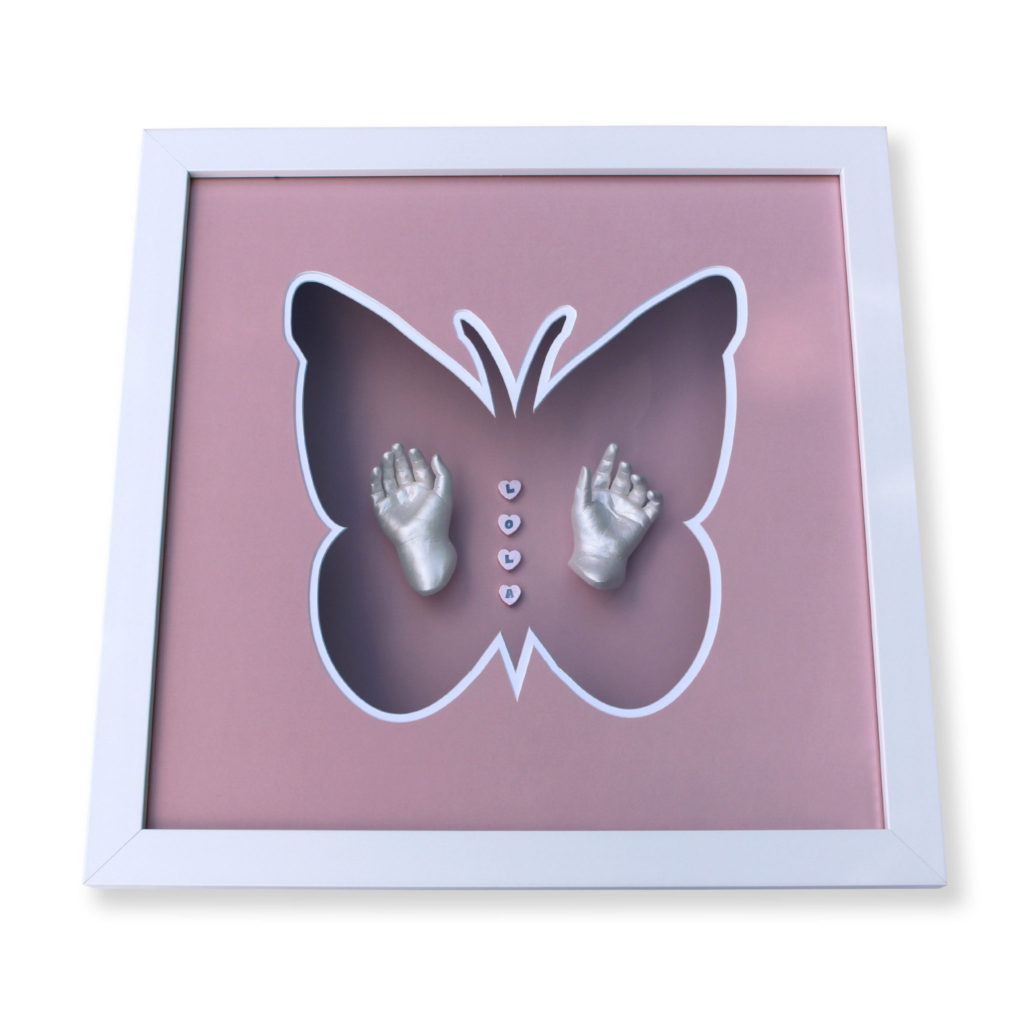 These castings are often available in a wide variety of frames and colours and so can be customised to perfectly match the home your child grows up in. Here at Baby Casts and Prints we offer styles ranging from quiet and contemporary to bright and colourful, and even fun animal cutouts that are perfect for the kids!
Keepsake box
A keepsake box is perfect for wanting to mark a special occasion so why not for your child's christening, you can treasure all your precious photos in the box making those early moments even more magical.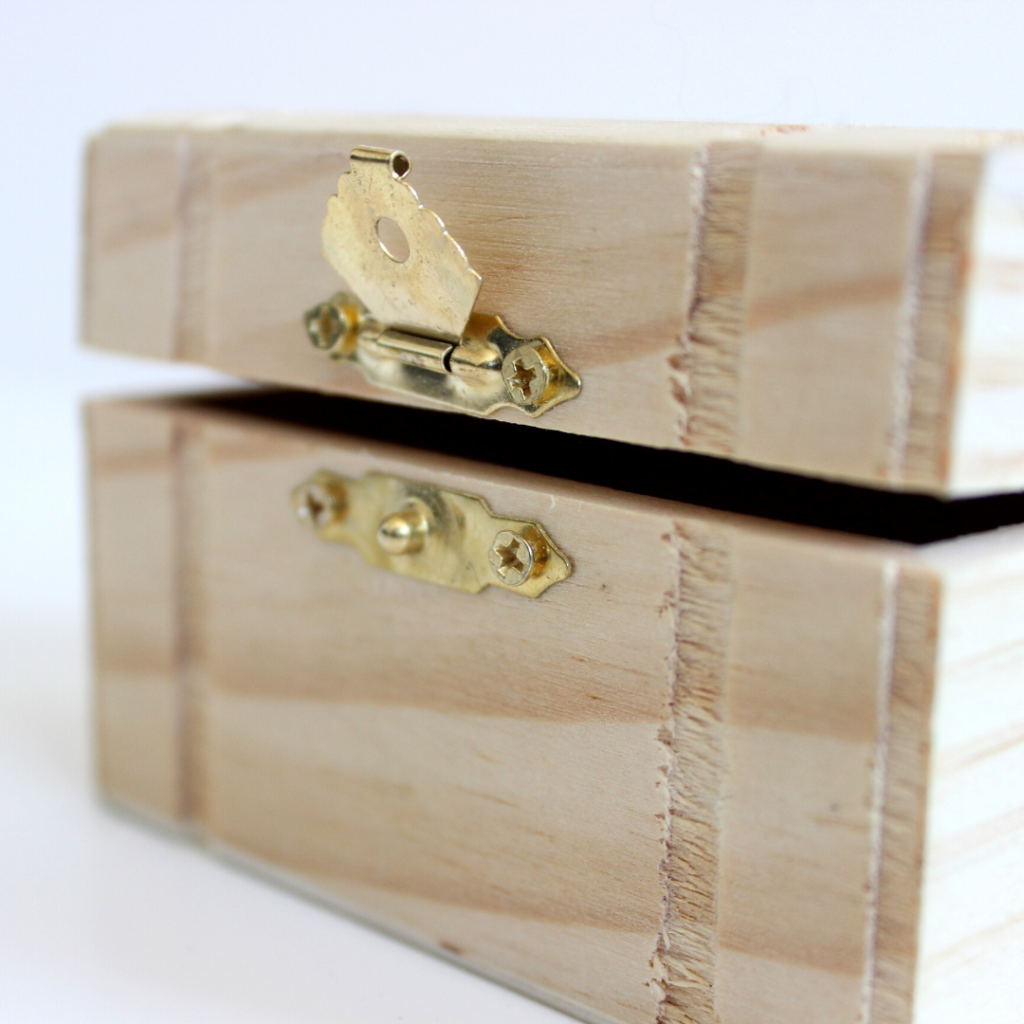 If you want to you can even style your own keepsake box to whatever you like, could include lots of colour designs or fancy patterns, either way, it's a must you purchase a keepsake box as it keeps safe your beloved memories of when your child was just a baby. It adds huge sentimental value to it and great to show to your friends and family.
Personalised nursery rhyme/poem book
As your child grows the time you spend with them becomes more and more important. One of the best times to bond is bedtime story time, and so we want you to make this time as special as possible.
A personalised nursery rhyme or poem book is a great way to get your child excited about reading, and immersing them in their own tales will help to develop their imagination from an early age. 
The personal nature of the book means it will easily become a keepsake, and leaving a heartfelt message inside the book is a great way to show how much you love your child as they grow older and truly understand its importance.
Charitable donation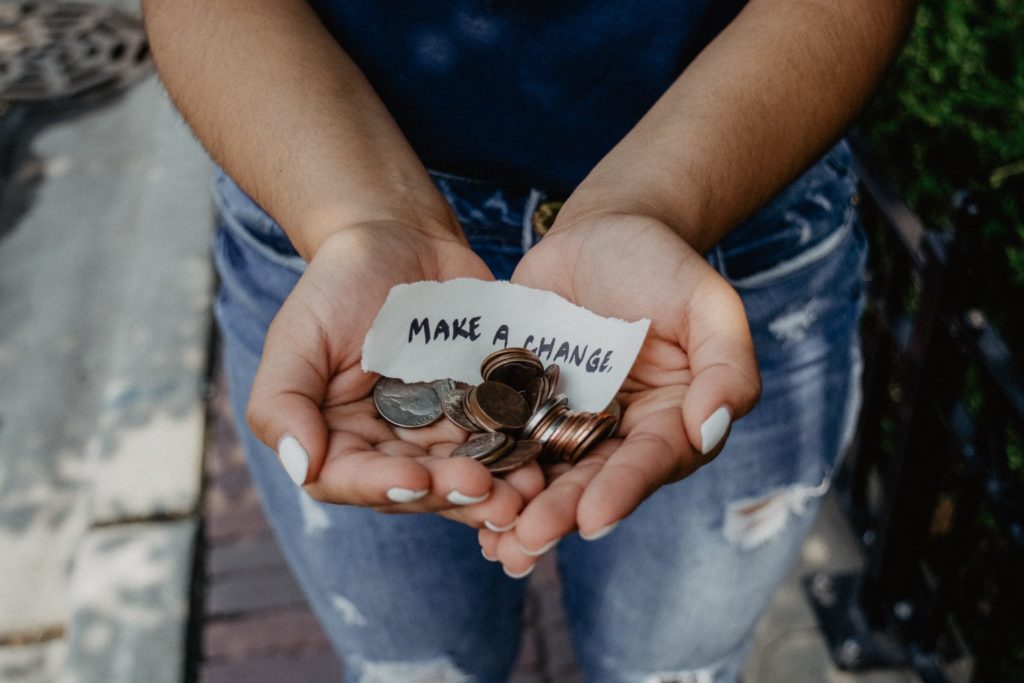 We love recommending charities, and they do make a truly excellent gift for your young one. In their early years they might not understand a material present but as they grow older they will learn the value of your gift.
One charity we love is the World Land Trust. Their mission is to restore the world's great forests and protect the wildlife inside them. Your donations help them to plant trees in places like the Atlantic Forest in Brazil, and doing so you are also supporting the local community who are employed to look after the forest.
This gift is perfect for a young child, because as they grow so do the trees planted in their names, and when they're old enough, they might be able to see the greener world you created together for themselves. If you want to teach your child about what is truly important in the world, this is a great way to do it.
A rocking horse… or a much more modern adaptation
One of the classic early years gifts is a timeless toy like the rocking horse. These toys have become more of an investment, and a beautiful customised rocking horse is a fantastic item for your child to have around as they grow. These not only act as a source of fun for your child, but are often a beautiful piece of furniture that will be a constant reminder of your baby's early years.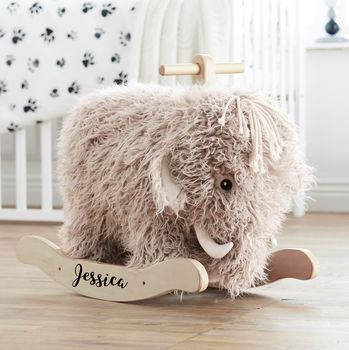 In recent years there have also been for more modern takes on the classic rocking horse, and our favourite by far is the rocking Mammoth. This furry, cute and quite frankly hilarious gift can be personalised with your child's name, and will undoubtedly be the best friend of their imagination as they grow.
And even for the parents, who wouldn't want this fantastic furry friend in the house? 😉
A gift voucher for a family casting
A gift voucher is such an underrated gift to give as you are giving them money to buy whatever they would like. So why not give them a gift voucher for a baby casting. Baby casting is an amazing way of treasuring your child as a baby as you can create hand and feet casts which look simply stunning when it's finished.
It's a beautiful 3D piece of artwork you can hold and remember just how tiny your child was and it will look incredible in your home, so if you have family and friends visiting, then this would be ideal to show off and make everyone jealous!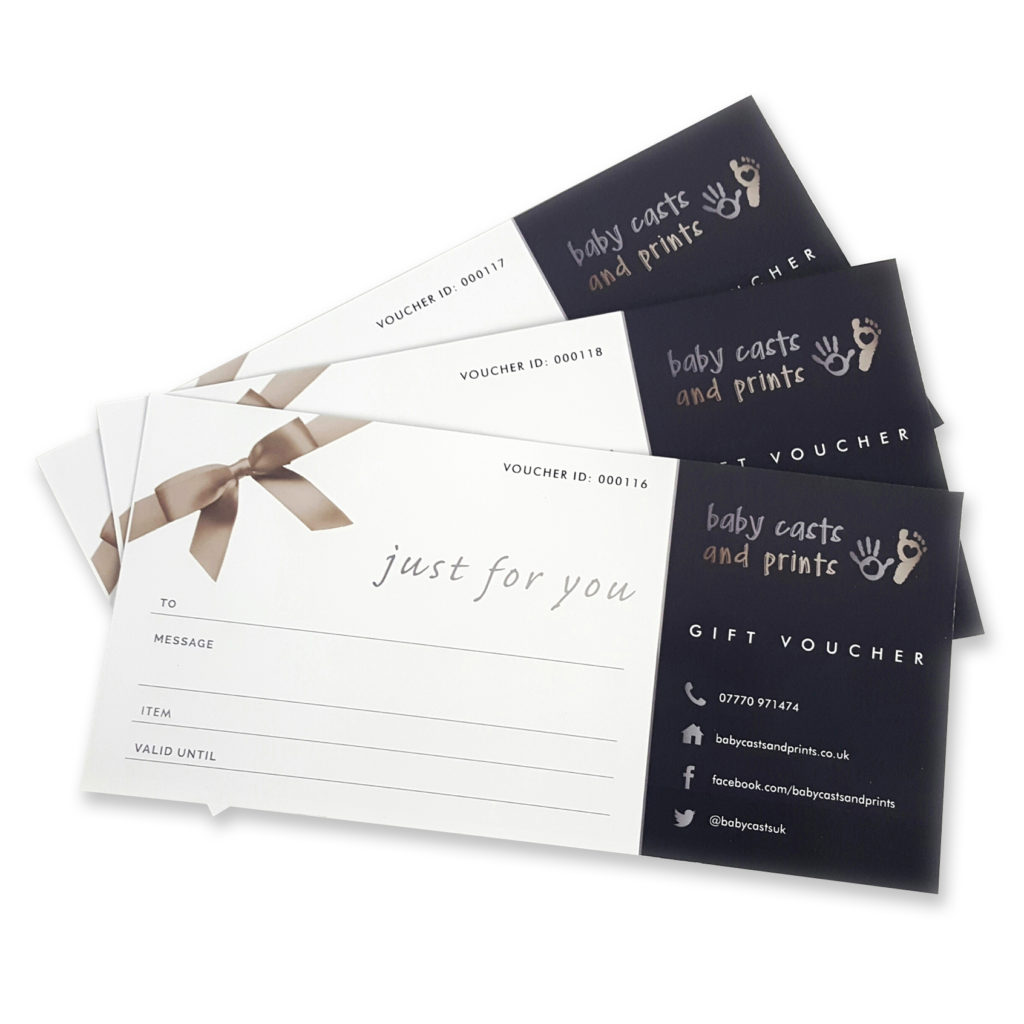 Personalised wall hanging
Something all new parents get excited about is decorating their child's room, and christening is an excellent opportunity to continue doing so. Celebrate your child with a gorgeous wall decoration, personalised with their name and in a style that will last a lifetime.
There are so many styles and shapes available that we can't list them all, but one of our favourites is the hanging stars. This wood and rope mix goes well in any room whether it's a boy or a girl, and its natural aesthetic is wholesome and timeless. They look particularly impressive in a modern bedroom, adorned with beautiful linen and other furnishings.
Having their name on the decoration makes it extra special, and your child will fall in love with it as they grow older and enjoy it for many years to come.
Message in a bottle time capsule of the christening
When everyone is a baby we all have a birth certificate and this is something that is usually forgotten about even though it's quite important. So why not make it that extra special by putting the certificate in a bottle or a time capsule of some kind, so it gives your baby's christening that much more significance and priceless value.
Having a birth certificate in a bottle is also great to showcase as it's a very unique way of showing off your baby as you can have it displayed in your beautiful family home and it will add that wow factor to your already magnificent home.
First year frame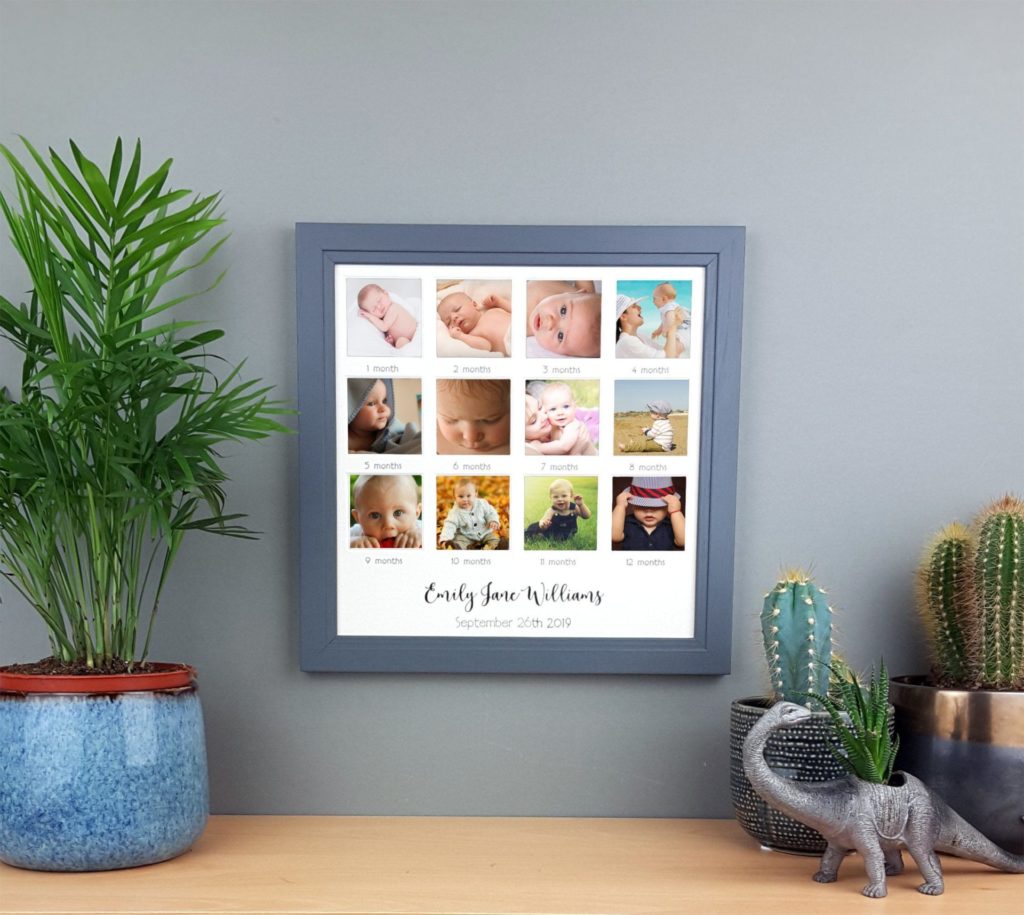 What all parents love doing is taking pictures of their children when they were just babies, and when they're all grown up they like looking back on the early photos they took to remind them of their child when they were a baby.
So, why not celebrate your child's christening with a personalised first year frame, which includes a picture slot for every month, so by the child's first birthday you will have a gorgeous picture of them for every month of the year.
This is a perfect way to reflect on your baby's first year with you and also treasure those incredible first memories.