Finally, the Summer holidays are here, which means it's time for some fun in the sun for all of the family. We say sun, but as always, the heatwave we've had recently had quickly disappeared now schooltime is over! Hopefully, we do get some more warm weather before September, but even if we don't, there's a whole host of excellent family days out, both indoors and out.
There's something for everyone, whether you're looking to relax, or you're a bit of a thrillseeker, so we've compiled a list of ideas for throughout the UK and Ireland. Just choose the region you're in, or are looking to visit, for some great choices nearby.
East Midlands
The East Midlands are packed with family activities, from educational, history packed museums, to hands-on animal experiences. Here are some of our top picks for the region.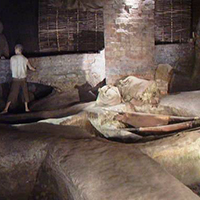 City of Caves, Nottingham
The city of Nottingham is well known for its winding cave network beneath the streets, with over more than 500 caves currently known about. The City of Caves attractions is actually housed in a shop unit in the Broadmarsh Shopping Centre, with a door at the back taking you into the twisting caves that date back more than seven centuries. The caves are currently set up with displays and information, detailing the various uses as pub cellars and air raid shelters over the years.
Not just an educational experience, a trip down into the caves can be quite an exciting idea for children, especially those with a keen sense of adventure.
Adults £7.95, Under 18s £6.95, Under 5s FREE > Website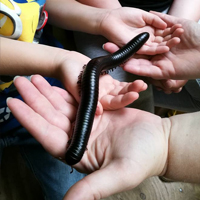 Bugtopia, Kettering & Oakham
This is an exciting one for anyone who loves creepy crawlies! Bugtopia takes place in the form of a guided talk, in which the expert lets you see and hold animals such as stick insects, millipedes, giant snails, and even tarantulas. This is the Bugtopia based in Kettering, but in nearby Oakham is Bugtopia: The Zoo, which is much more of a walk around experience.
The Oakham branch has many more exciting animals on show, including the adorable meerkats, raccoon dogs and armadillos, as well as some weird and wonderful reptiles.
Adults £7.50, Children £6.50, Under 2s FREE > Website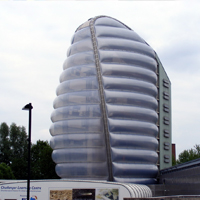 National Space Centre, Leicester
The National Space Centre offers a lot of interesting and educational experiences and activities for the whole family. As well as plenty of exhibits and well designed environments, telling you all about space travel, there are brilliant things like a 360° planetarium cinema experience, as well as interactive displays to keep the kids occupied.
Adults £15, Children (5-16) £12, Under 5s FREE > Website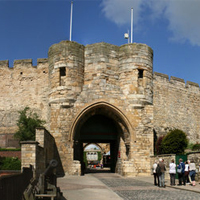 Lincoln Castle, Lincoln
A great historical experience, Lincoln Castle offers plenty to see and do. There's a great 360° medieval wall walk, offering you the opportunity to explore towers and dungeons, and you can even visit the Victorian Prison on site. Throughout the Summer holidays, there's something extra exciting for children, with the "A Kingdom of Lego Brick Show" in place until 2nd September, displaying exciting medieval themed Lego sculptures, including a 5m long dragon!
Adults £13.50, Children £7.20, Under 5s FREE > Website
---
East England
The East of England has a wide range of activities, with the region spanning over a large number of cities, towns, and even seaside resorts. Here's some great day out options: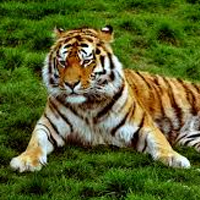 Colchester Zoo, Colchester
A zoo is always a great option for a family day out, and Colchester Zoo is no exception. Colchester Zoo is an award winning attraction with over 270 species across 60 acres. All the exciting animals you'd expect to see can be found here, including elephants, rhinos, giraffes, penguins, tigers and leopards!
There are plenty of feeds and shows to watch throughout each day too, as well as a ride on the Lost Madagascar Express through the lemur exhibit. Other activities to tick off the list include the animal interaction centre, the artistic "Interactive Zone", and the Jungle Tumble soft play complex.
When booked online Adults £20.69, Children £14.39, Under 3s FREE > Website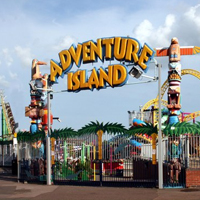 Adventure Island, Southend-on-Sea
It goes without saying – a theme park is usually top of the list when it comes to family days out, and Southend's seafront funfair is a great choice to make, with free entry, and pay as you go ride options. These place has it all, from high octane rollercoasters like Rage for the thrill-seekers, to the more relaxed, child friendly rides and soft play areas.
Lots of fun for all the family, no matter what age!
Free entry, ride wristbands from £15 when booked online > Website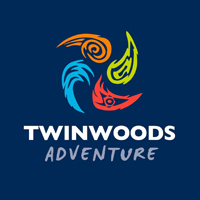 Twinwoods Adventure, Bedford
Twinwoods is a thrilling place to visit, with so many activities for people young and old, including indoor skydiving, surfing, archery, climbing, and more. There's also the Playhouse, a soft play area for the younger family members, and a bar & grill so you can get a decent meal during your trip. It's a great day out for trying something a bit different, with some brilliant things to try.
Prices vary from activity to activity > Website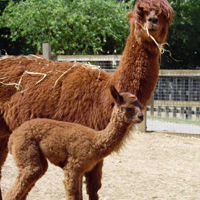 Woodside Animal Farm, Luton
We've already mentioned Colchester Zoo, but if you're looking for a calmer animal experience on a smaller scale, this is the place for you. This is a fantastic, immersive experience for youngsters, who can meet and interact with anything from rabbits to giant lizards!
In between walking around the farm and meeting the adorable animals, why not take some of the other great things on offer? There's a miniature fairground, a crazy golf course, a playbarn, and even tractor rides!
Peaktime Adults £7.50, Children £7.50, Under 2s FREE > Website
---
London
You'd struggle to find a wider choice of attractions elsewhere in the country than in the capital city, with amazing museums, activities, and more on offer.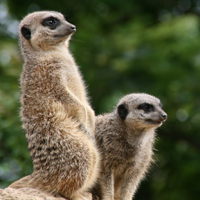 London Zoo, Regent's Park
Despite its inner city location, London Zoo has a wide array of exciting wild animals, including lions, giraffes, gorillas, tigers and hippos. There's plenty to see and do as you walk around this great location, with penguin shows, bird demonstrations, a live bug experience, and more. To round off the day, why not pop into one of the on-site restaurants for a great family meal, and be sure to stop off at one of the playgrounds to let the kids release some energy!
When booked online, Adults £24.30, Children £18, Under 3s FREE > Website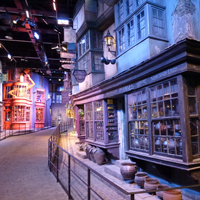 Warner Bros. Studio Tour, Leavesden
This is a fantastic experience for any Harry Potter fan, young or old, with a tour of the sets where the blockbuster movies were filmed. You can step into Hogwarts' Great Hall, head into the Forbidden Forest, and even stroll down Diagon Alley, while taking in the displayed authentic props, and the original costumes. A magical, immersive experience.
Tickets must be booked in advance – Adults £41, Children £33, Under 4s FREE > Website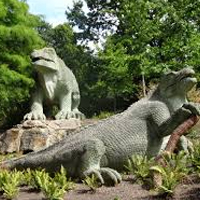 Crystal Palace Park, South East London
A day out in the park is always a great idea, but Crystal Palace park takes it a step further with some unusual touches, to make it stand out above the rest. As well as plenty of lovely, natural spaces to relax, this park is filled with additional sites and activities.  You could walk through the Dinosaur Court to view the life-sized prehistoric statues there, get lost in one of the largest mazes in the country, or visit the pigs, horses, snakes and lizards at the on-site urban farm.
Free entry > Website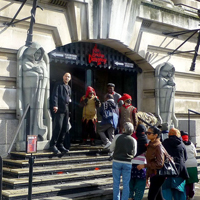 The London Dungeon, Southbank
For older children who like TV shows like "Horrible Histories", the London Dungeon is a great spot to visit, with interactive shows teaching you about the gruesome history of London. As well as a walk through history, meeting characters like Guy Fawkes and Sweeney Todd along the way, there's a scary boat trip and a terrifying drop ride!
When booking online Adults £21, Children £16.80 > Website
---
North East
There's plenty to do in the North East, with fun for all of the family. Here are some top choices: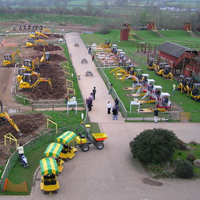 Diggerland, Durham
A theme park with a twist – forget rollercoasters… it's all about diggers! Diggers have been converted into funfair rides, while your children can also operate machinery themselves, driving on tracks or digging for buried treasure. There's a lot of great activities for your children to partake in, with plenty to do throughout the day at Diggerland.
When booked online Over 90cm £16.99, Under 90cm FREE > Website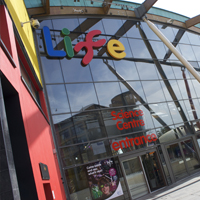 Life Science Centre, Newcastle
Life Science Centre is a great, educational but fun, immersive experience for families, with some great things to see and do. There's a 4D motion ride show, robot displays, and an experiment zone for all the young hands-on scientists. It's a brilliant way of keeping science exciting.
Adults £15, Children £8, 4 & Unders FREE > Website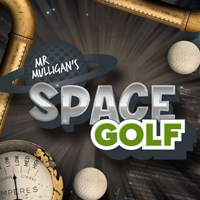 Mr Mulligan's Space Golf, Newcastle
A round of mini-golf might not sound like the most exciting concept, but Mr Mulligan's does it with a difference. Mr Mulligan's offers not one, but three immersive nine-hole courses, set in exciting environments, including a secret airship hangar, and a crash landing on the moon. To round it all off, this great centre also has a restaurant and bar, so you can sit back with your family after a game of golf, and enjoy a great meal.
Adults from £5.75, Children from £4.50, Under 5s from £2 > Website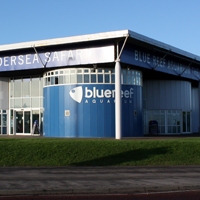 Blue Reef Aquarium, Tynemouth
For some under the sea excitement, Tynemouth's Blue Reef Aquarium is a must, with a mix of fish, seals, otters, and even Tamarin monkeys all waiting to see you. As well as a walk through for a glimpse at the animals, there are events on every day, including the monkey feed, and the exciting seal show.
When booking online Adults £9.86, Children £7.65, Under 3s FREE > Website
---
North West
Home of thriving seaside towns like Blackpool and exciting cities such as Manchester & Liverpool, the North West is packed with great days out. Here are some of our top picks: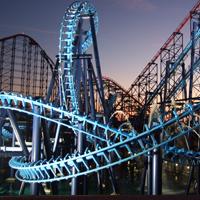 Blackpool Pleasure Beach, Blackpool
These seaside theme park has become hugely iconic, with classic wooden coasters like the Grand National and the Big Dipper, intertwining with new state of the art additions, including the new record breaking ICON, and winding steel track Infusion. It's perfect for young thrill seekers, and those who want a more gentle ride, with a huge variety of attractions, as well as all the facilities you need to make a great day of it.
When booking online, entry £6 each, or ride wristbands Adults £28, Children 12+ yrs £28, 11 yrs & under £26 > Website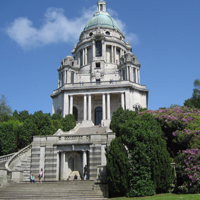 Williamson Park, Lancaster
This park has a lot more than a standard park on offer. As well as more than 50 acres of stunning parkland, and views of Morecambe Bay and the Lake District's mountains, there's plenty to keep you entertained. There's a butterfly house packed with many exotic species of butterfly, fish, birds, and even a chameleon, while over at the park's mini zoo are meerkats, marmosets, and more.
Entry to the park: FREE; Entry to the butterfly house & mini zoo, Adults £4, Children £3, Under 3s FREE > Website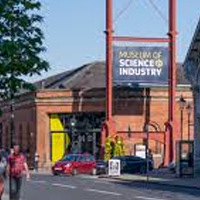 Museum of Science & Industry, Manchester
This is Manchester's flagship museum, housed at the world's oldest surviving passenger railway station, and now boasting a wide array of exciting exhibits. In particular, the transport part of the museum is one that catches the eye, with a range of old trains, cars, and even planes all on display.
Free entry > Website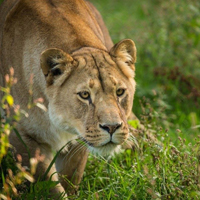 Knowsley Safari Park, Prescot
A safari park is a very exciting experience for children, as you drive right through the enclosures of exciting animals including lions, baboons, zebras and more. Out of the car, there's a walking section, that boasts more animals such as giraffes and wolves, as well as a brilliant sea lion show, a bird of prey display, amusement rides, and a restaurant with a range of fresh, tasty food.
When booking online Adults £14, Children £10.80, Under 3s FREE > Website
---
South East
There's plenty of great attractions in the South East, from your coastal locations such as Brighton, to the further inland Windsor.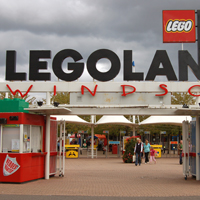 Legoland, Windsor
Legoland is a brilliant theme park and resort, revolving around all things Lego! This place takes it further than just building things out of Lego blocks at home – instead, why not take the children to see the amazing Lego sculptures in Miniland, or ride on some of the amazing Lego themed attractions. There's so much to do and see here – you'll have a great day!
When booking online at least 7 days in advance, day tickets for adults and children from £32, Under 3s FREE > Website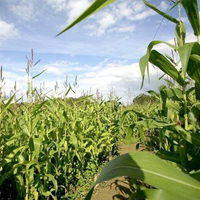 Tulleys Farm, Crawley
Tulleys Farm is a great place to do something a bit different, with lots of activities on offer, including a maze, and a series of highly rated escape rooms! There's also tractor rides, play areas, golf, and more, as well as an animal section where you can meet goats, rabbits, and more.
Palace Pier, Brighton
For a great bit of traditional seaside fun, why not head down the Palace Pier in Brighton? There's so much to do on the pier, with arcades, shops, bars and restaurants all open over the sea. Down at the end of the pier is a great funfair, with a rollercoaster, a log flume, a ghost train and much more.
Free entry, attraction prices vary > Website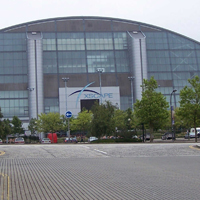 Xscape, Milton Keynes
This centre has everything you need for a great day out, with a ski slope, indoor skydiving, a trampoline park, bowling, a cinema and much, much more. In between all of the exciting activities, you can sit down and enjoy a meal at one of the many well known restaurants located there.
Free entry, attraction prices vary > Website
---
South West
There are plenty of great family days out in the South West… Here are some of the best!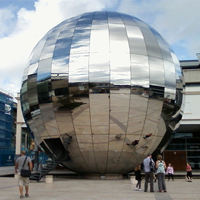 We The Curious, Bristol
We The Curious is a science museum that is all about participating, rather than just looking – this means you can expect to find a lot of fun, hands-on activities as you explore. It's an exciting, yet educational trip that the whole family will enjoy. There's also a great planetarium show!
Adults £15.95, Children £10.50, 0-2 yrs FREE > Website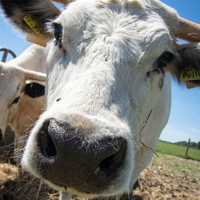 Cotswold Farm Park, Cheltenham
Cotswold Farm Park has everything you'd expect, and more! As well as getting to meet a range of animals, there are also tractor rides, an adventure barn, a maze and more. And if you enjoyed it so much you don't want to go home, you don't have to! There's a campsite where you can pitch up, but if you've forgotten your tent, there are ready made glamping tents, huts and pods that you can stay in.
When booking online, Adults £14, Children £12.50, Toddlers (2 & 3 yrs) £8.50, 1 yr & under FREE > Website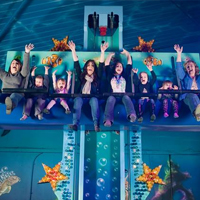 Crealy Adventure Park & Resort, Exeter
This is a great family day out, with rollercoasters for thrill seekers, and calmer rides for the little ones. There's a whole range of indoor attractions too, so don't worry if it rains – this includes rides, and an exciting adventure zone, soft play area. And if all that isn't enough for you, you can visit meerkats, tortoises, crocodiles and more in the animal land!
When booking online, 100+cm £21.95, 92cm-100cm £16.95, Under 92cm FREE > Website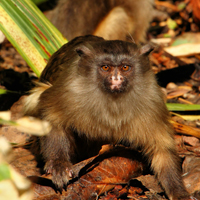 Newquay Zoo, Newquay
Cornwall's very own zoo houses over 1000 creatures, including lemurs, lions, monkeys, penguins and more. It also has plenty of interactive areas for fun, with activity trails, woodland walks, play areas, and even a maze!
When booking online, Adults £13.85, Children £10.40, Under 3s FREE > Website
---
West Midlands
The West Midlands is full of great days out. Here's just some of the best!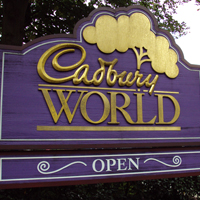 Cadbury World, Birmingham
What child doesn't love a bit of chocolate? It's why a visit to the home of chocolate is a great day out! Like a real life trip through Willy Wonka's chocolate factory, Cadbury World has it all. The history of chocolate is detailed in a fun way, while kids will enjoy a ride on the popular Cadabra ride through a chocolate wonderland. Of course, there's plenty of chocolate to enjoy along the way too!
When booking online, Adults £16.15, Children £11.88, Under 4s FREE > Website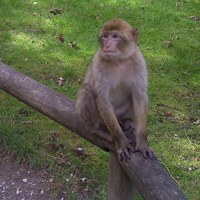 Trentham Monkey Forest, Stoke-on-Trent
This is a brilliant animal experience, consisting of a walk through a forest full of monkeys! There are 140 monkeys that are free to roam around the forest, so you've got a great chance of coming into contacting them – it's a very exciting trip! And to take your visit further, there are play parks and a cafe to keep everyone happy.
Adults £8.50, Children £6.50, Under 3s FREE > Website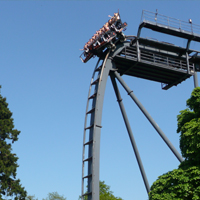 Alton Towers, Stoke-on-Trent
Alton Towers is so well known for its high octane rollercoasters, including the famous Nemesis and Oblivion, but there is so much here for younger children too. Alton Towers is home to the excellent Cbeebies land, with rides and shows made specifically for little ones. Other areas perfect for younger visitors include Cloud Cuckoo Land and Mutiny Bay.
When booking online at least 5 days in advance, Adults £33, Children £27.50, Under 3s FREE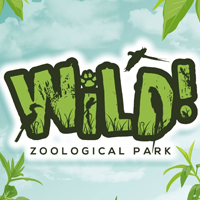 Wild Zoological Park, Wolverhampton
This is a lovely little park that features walks through themed areas with exciting animals. There are crocodiles, kookaburras, wallabies, otters, and meerkats amongst others, with plenty to keep everyone entertained, and also a range of daily shows to get the most out of your experience.
Adults £7, Children £5, Under 2s FREE > Website
---
Yorkshire & the Humber
Yorkshire & the Humber is home to beautiful beaches, rolling countryside, and historic towns, with some great activities for you and the family to enjoy this Summer.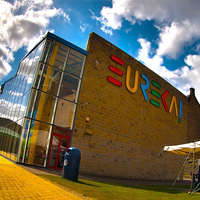 Eureka!, Halifax
Eureka is known as the National Children's Museum, and is fully tailored towards the younger members of your family, giving them an opportunity to learn and have a lot of fun at the same time. It's a great day out, with so much to do – kids can climb into a giant nose while learning about the human body, get a job in the mini town square to learn about the world of work, make music in the SoundSpace, and even visit a desert. It's one of the most perfectly interactive family museums around!
Adults £12.95, Children £12.95, 1-2 years £5.25, Under 1 FREE > Website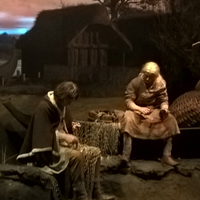 Jorvik Viking Centre, York
Jorvik Viking Centre is built upon one of the largest archeological Viking finds in York, and is now home to an immersive experience, taking you back to 866AD, the year in which Vikings invaded the city. It's a great day out for all ages, and is both fun and educational.
Adults £11, Children (5-16 yrs) £8 > Website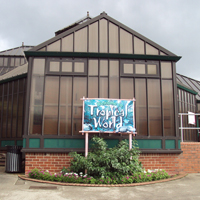 Tropical World, Leeds
Rain or shine, you'll still have a humid experience at Tropical World, as you explore the indoor rainforest filled with exciting animals. Visit meerkats, tortoises, monkeys, snakes, crocodiles and even bats. There's plenty to see, and it's like a little adventure!
Adults £6.20, Children £3.10, Under 5s FREE > Website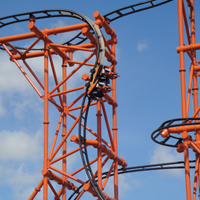 Flamingo Land, Malton
Flamingo Land has so much going for it, from exciting thrill rides, to a great zoo, and even accomodation to make a proper trip of it! The theme park has some great white knuckle rides for the most extreme thrill seekers in the family, and also so many more rides tailored for youngsters. Meanwhile, in the zoo, you can visit everything from typical farm animals to lions! And flamingos, of course…
When booking online, Adults £34, Children £34, Under 3s FREE > Website
---
Scotland
Whether in the beautiful Highlands, travelling around the Lochs, or looking for some inner-city fun, there's something for everyone here.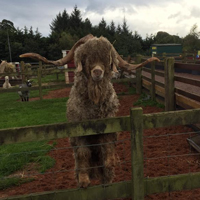 Dalscone Farm Fun, Dumfries
This is so much more than your typical farm, with not just the opportunity to meet an array of farm animals, but also a huge indoor play centre, several outdoor play areas, trampolines, go karts, crazy golf, a play fort, bumper boats, a diner, and so much more.
1 Adult & 1 Child £15, 2 Adults & 2 Children £30, Additional entry £7.50 > Website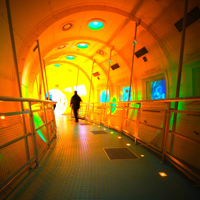 Dynamic Earth, Edinburgh
In the Scottish capital, you can hop aboard a time machine, and experience Earth's timeline, from the Big Bang to the future. There's so much to do while learning about our planet, from the opportunity to touch a real iceberg and see the Northern Lights, to sitting back and enjoying a film in the 360° dome cinema.
When booking online, Adults £14, Children £8.80 > Website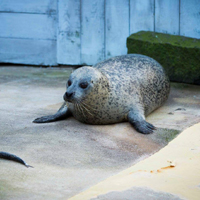 Deep Sea World, North Queensferry
Deep Sea World is Scotland's national aquarium, and has some excellent underwater sights. You can watch seals, piranha, amphibians, and walk through the UK's longest underwater tunnel. You can even book a shark diving experience if you want to get as close as possible!
When booking online at least 2 days in advance, 13+ yrs £12.20, 3-12 yrs £8.60, Under 3s FREE > Website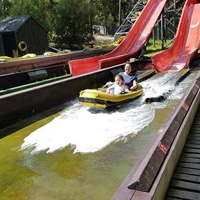 Landmark Forest Adventure Park, Carrbridge
Adventure park is a worthy title, as there's plenty to explore and do at Landmark Forest. As well as some thrilling theme park rides, there's a treetop obstacle course, a butterfly house, a maze, climbing walls, a "Bamboozeleum", a forest walk, a parachute jump simulation, a wooden viewing tower, and plenty of dining options. A brilliant family day out.
Adults £20.80, Children £18.60, Under 4s FREE > Website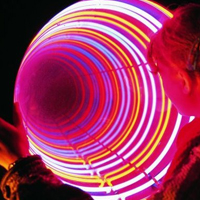 Camera Obscura & World of Illusions, Edinburgh
For those who love the weird and wonderful, Camera Obscura is the place to go. Packed with over 150 interactive exhibits across six floors, there's plenty here to amaze, including a magic gallery, puzzling pictures, and a mirror maze. Definitely worth a visit!
Adults £15.50, Children £11.50, Under 5s FREE > Website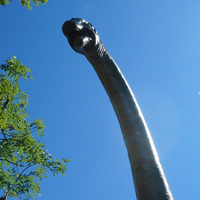 Dino Park, Dumfries
For all the young dinosaur lovers out there, Dino Park should definitely be on your to-do list. The park is filled with life sized dinosaur models, as well as interactive activities, such as an archeological dig, and a walk through a dark mine.
Adults £3, Children £6, Under 2s FREE > Website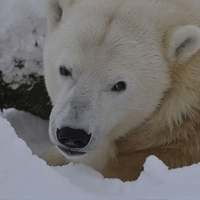 Highland Wildlife Park, Kincraig
A great safari park, you can drive around a reserve filled with deer, elk, and even polar bears! Once out of the car, there's even more to see, including tigers! Reindeer, owls, camels, and incredible snow leopards are also found here – what a fantastic park!
Adults £17, Children £9.95, 2 yrs & under FREE > Website
---
Wales
There's plenty to get up to in lovely surroundings, in the beautiful country of Wales.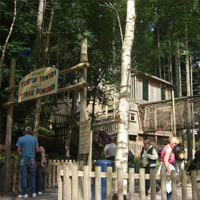 GreenWood, Gwynedd
So much fun is packed into this brilliant family park, from rollercoasters and sledge runs, to river rides and moonkarts. There are also plenty of play areas, and activities including archery, den building, and a dragon maze! There's so much here, you could definitely enjoy a full day out.
When booking online for peak time tickets, Adults £14.95, Children £14.40, Under 3s FREE > Website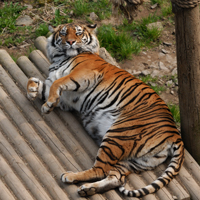 Welsh Mountain Zoo, Colwyn Bay
Want to enjoy a zoo, but in beautiful surroundings? The Welsh Mountain Zoo is located above Colwyn Bay, and is a lovely location packed with all the exciting animals you want to see. Bears, chimps, snow leopards, meerkats, sea lions and tigers are amongst the many species you'll find here, and if you want a break from animal watching, you can have fun in the Jungle Adventureland play area, sit down for something to eat, or head to the zoo shop.
When booking online, Adults £12.68, Children £9.54, Under 3s FREE > Website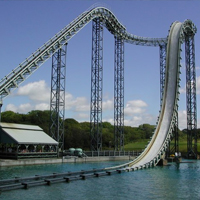 Oakwood Theme Park, Pembrokeshire
A great theme park that caters for all ages, Oakwood will entertain the wildest thrillseekers with rollercoasters like Megafobia and the 100ft high Drenched, while younger riders will enjoy the smaller Treetops coaster or a relaxing trip around the boating lake. Mini Golf, a shooting range, and gold-panning are just some of the other activities available, while there are plenty of places to sit down and enjoy something to eat in between.
When booking online at least 48 hours in advance, Adults £24, Children £16 > Website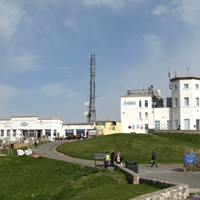 The Great Orme, Llandudno
The Great Orme is a mini-mountain located in the lovely seaside town of Llandudno, and it's worth getting to the top for the excellent views. If climbing isn't really your thing, there are alternative ways to get to the top. You can hop into a cable car, or get aboard one of the historic, unique trams. As well as views, the top of the mountain has a complex with a restaurant, bar, shop, playground, and mini golf course! There's also the nearby Great Orme Ancient Mine, over 3500 years old, an attraction worth adding to the itinerary.
Free entry, attraction prices vary > Website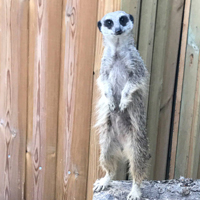 Plantasia, Swansea
For a rainy day, why not stay indoors and head to Plantasia? A tropical paradise in South Wales, you can see birds, snakes, frogs, meerkats, tortoises and more, surrounded by a selection of unusual plants from around the globe.
Adults £3.95, Children £2.95, Under 3s FREE > Website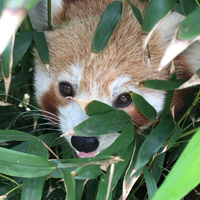 Folly Farm, Pembrokeshire
You'll be blown away by this place – it may sound like your typical farm attraction, but there is so much more to it. As well as the expected donkeys, pigs, and other farm animals, you'll also find lions, rhinos, giraffes, and penguins! Still not enough for you? There's also a vintage fairground packed with classic rides, including a big wheel, and there's a series of themed play areas, both indoor and out.
When booking online Adults £15.50, Children £13.50, Toddlers (2 yrs) £6.50, Under 2s FREE > Website
---
Northern Ireland
Looking for a great day out in Northern Ireland? Here are a few great suggestions: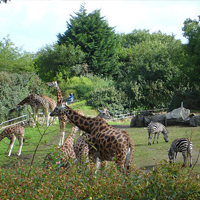 Belfast Zoo, Belfast
One of the best zoos in Northern Ireland, Belfast Zoo has over 130 exciting species, including elephants, lions, tigers, sea lions, zebra, kangaroos, penguins, giraffes and more. Every day, there are fun and informative events to attend, including feedings for the tigers and sea lions, and talks about the gorillas and chimpanzees.
Adults £13, Children £6.50, Under 4s FREE > Website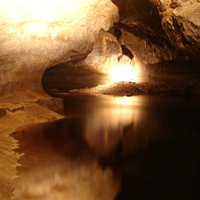 Marble Arch Caves, Florencecourt
Heading down into a majestic cave is always an exciting experience, and this one is no different, with walkways taking you through the huge chambers, and even a boat ride allowing you to see the caverns that house the subterranean river.
Adults £9.80, Children £6.70, Under 5s FREE > Website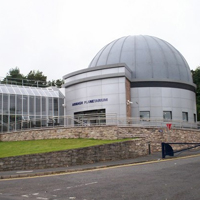 Armagh Planetarium, Armagh
For those who are fascinated by outer space, the Armagh Planetarium is worth a visit. There are interactive exhibits to encourage fun learning, and there are also plenty of crafts activities available to immerse your children into the experience. Of course, a trip to a planetarium wouldn't be complete without the actual planetarium show, and there are several digital theatre productions here, tailored for different ages, with the Astronaut George show for toddlers, and a wide range of others for those a bit older.
Adults £7.50, Children £5.50 > Website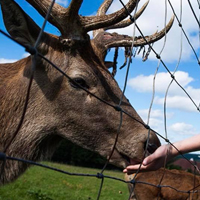 Streamvale Open Farm, Belfast
A farm trip is always a great family activity, and Streamvale in Belfast has plenty on offer to keep everyone entertained. Visitors to the farm can help to feed baby lambs, and handle newborn chicks and puppies! You can also watch live cow milking, help to groom ponies, ride on a tractor, and watch a dog agility show! There are also brilliant play areas, including a brand new roleplay village, and go karting!
Adults £7.80, Children £7.20, Under 3s FREE > Website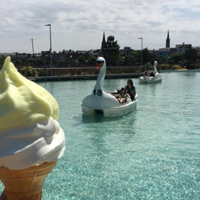 Pickie Family Fun Park, Bangor
Recently undergoing a major revamp, this traditional family fun park offers a fun day out in the lovely seaside town of Bangor. You can ride a steam train, or go out on one of the giant pedal swan boats. There's also electric cars for children, and an 18-hole mini golf course, while the family can sit down together for something to eat in the modern cafe, offering lovely views of the marina.
Prices vary based on attractions > Website