We're called Baby Casts and Prints, because that's what we do – not just castings, but also prints. Baby prints, also known as impressions, are a wonderful way of remembering your baby being as small as they are now, before they grow up without you realising, and you become prouder and prouder of them each day.
A baby print is a special, personalised gift that will remind you of your child's early months and years, with all your baby's unique physical qualities stored in your own bespoke piece of art. Every baby impression captures the lines and curves of your baby's feet and hands, and months or years later, you'll find yourself comparing the size they are now with the size they were then.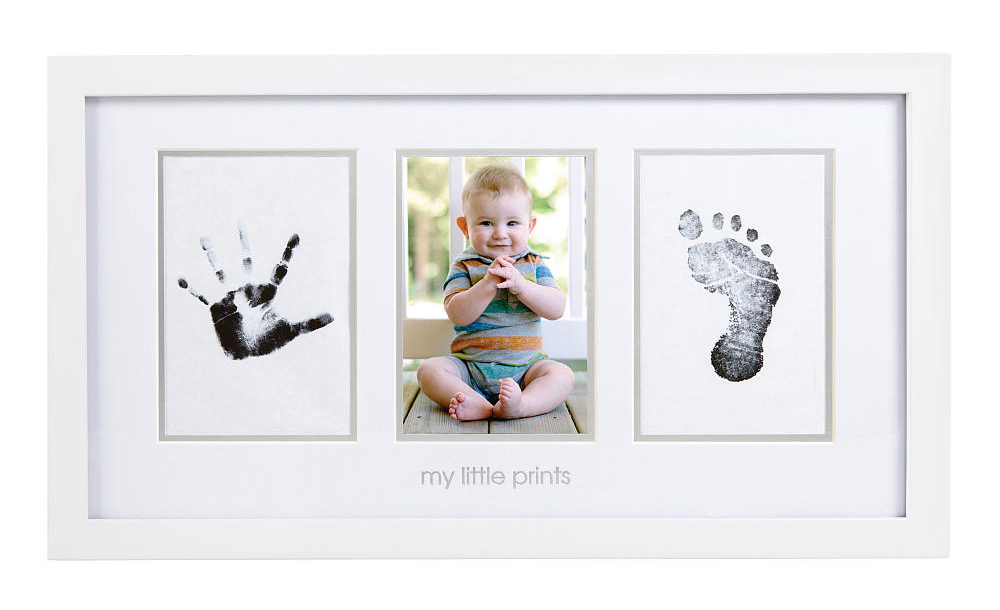 So, how do we make your baby impression? Your baby's hands and feet are pressed against some very soft terracotta clay, in what is a painless and quick procedure. It's recommended your baby is more than 3-4 weeks old before having their impressions taken, but once they've gotten to that point, it won't take a huge chunk out of your day. Typically, you may attend an appointment of approximately half an hour, with the procedure itself only taking a few seconds.
After the impression has been made, it is then painted and framed to make it look like even more of a classy gift, that wouldn't look amiss hung up on the living room wall. What goes in the frame is up to you. Maybe you want either both hands or both feet, or just one hand and one foot alongside each other. Special frames are also available for you, to add in a photo of your choice. The name and age of the baby at the time of the impression taking will also be written in the frame.
Impressions can be taken of anyone at any age, meaning you could also get a special family print produced. This could come in any form – the footprints of all your children in a row, as a special gift to their grandparents, or a whole family handprint collage. Not just the kids, but also the mum and dad's hands all together in one big frame. You could even add in the paw prints of the family dog, for a special piece of artwork to put up in your house.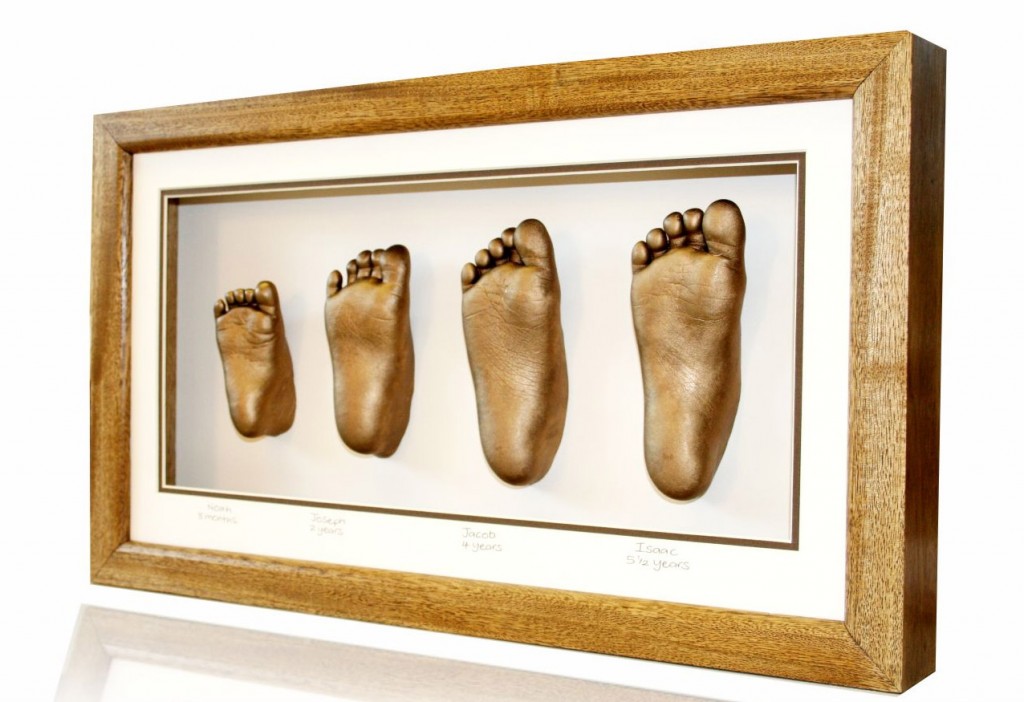 Baby prints and impressions work as the perfect momento of the early times with your new baby, while family prints are excellent gifts for close family members such as grandparents, and also work as brilliant anniversary presents from one parent to the other (with some help from the rest of the family of course!). Or maybe it doesn't have to be a gift – maybe it's something you're buying for yourself, to make your house into a proper family home, with a piece of art that symbolises the special bond and love between your family members.
So, if you're interested in getting something extra special for your family, or something amazing to help you forever cherish your child's tiny size before they grow up and start breaking hearts, then a baby print or impression is for you. Get in touch with us now if you have any queries or concerns about the impression process, or if you want to book an appointment to come and get it done. We promise you, you won't be disappointed, especially if you're looking for an extremely unique, special and meaningful gift or memento. To contact Baby Casts and Prints, give us a ring on 0161 533 1060 or drop us an email at [email protected].