If you're looking for a unique gift for the grandparents, or a special keepsake for yourself, our baby hand and foot casts are the perfect choice. Our freestanding 3D statues capture every detail of the hands and feet of your little ones, right down to the fine lines and curves.
As time ticks by, it's easy to forget just how tiny your precious child once was. Of course, photographs are a great way to capture those unforgettable few years, but sometimes you just want a little bit more. We've all had those 'baby's first years' books, logging down when they lost their first tooth and sticking in their first lock of hair, but 3D casts bring something slightly different. Being able to physically hold a cast in your hands makes it feel as though it was yesterday, and this is what makes them so special.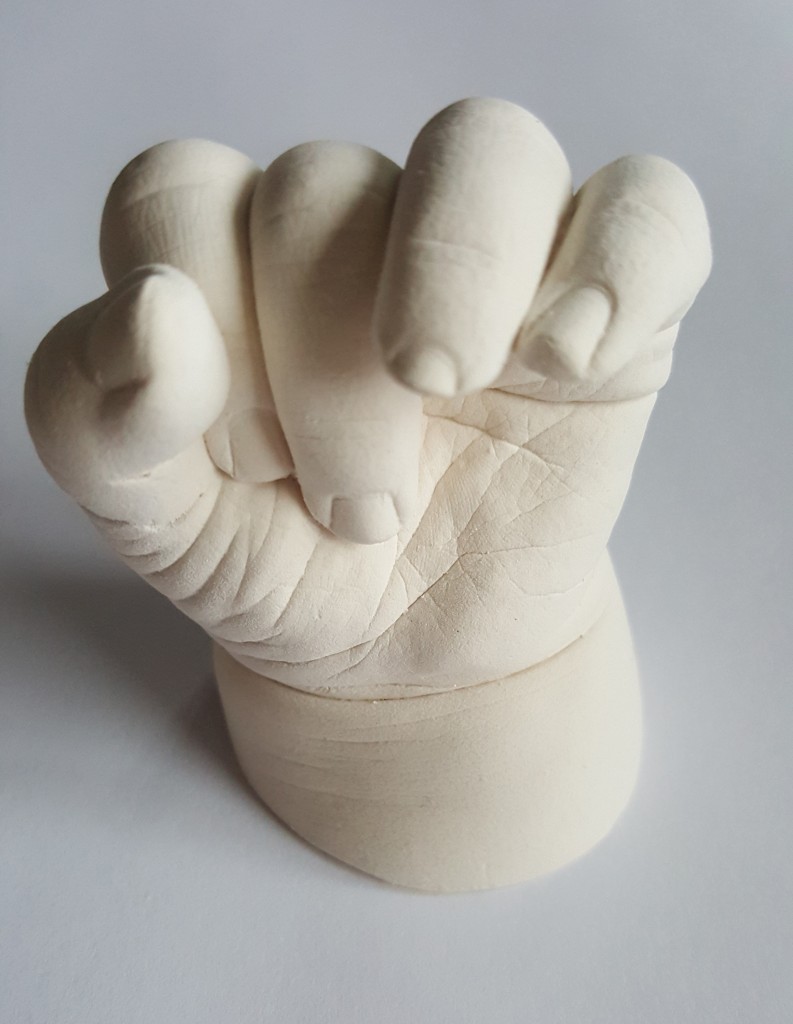 Baby hand and foot casts are something that will stay with you forever, and can easily become a feature piece in your home. Think of it as a unique ornament, as nobody else will have the same cast, that you would be proud to display on your mantlepiece. It's something special that you can show to your child once grown up, and they can show theirs in years to come.
Nothing can replace the incredible memories of holding your child for the first time, and watching them grow up into who they are today. However, there are ways to enhance those memories and make them last forever – 3D casts are just one of our favourites. It's something that you might think you're not missing out on if you haven't had them done, but you won't appreciate the true quality of a cast until it's in your possession.
The most popular cast is undoubtedly a singular statue of a hand or foot, however there are other combinations available. It doesn't seem like the obvious choice, but the clasping of two hands can also be done. This is particularly special when sculpting a baby's hand clasping at a parent or grandparents hand – capturing that bond forever.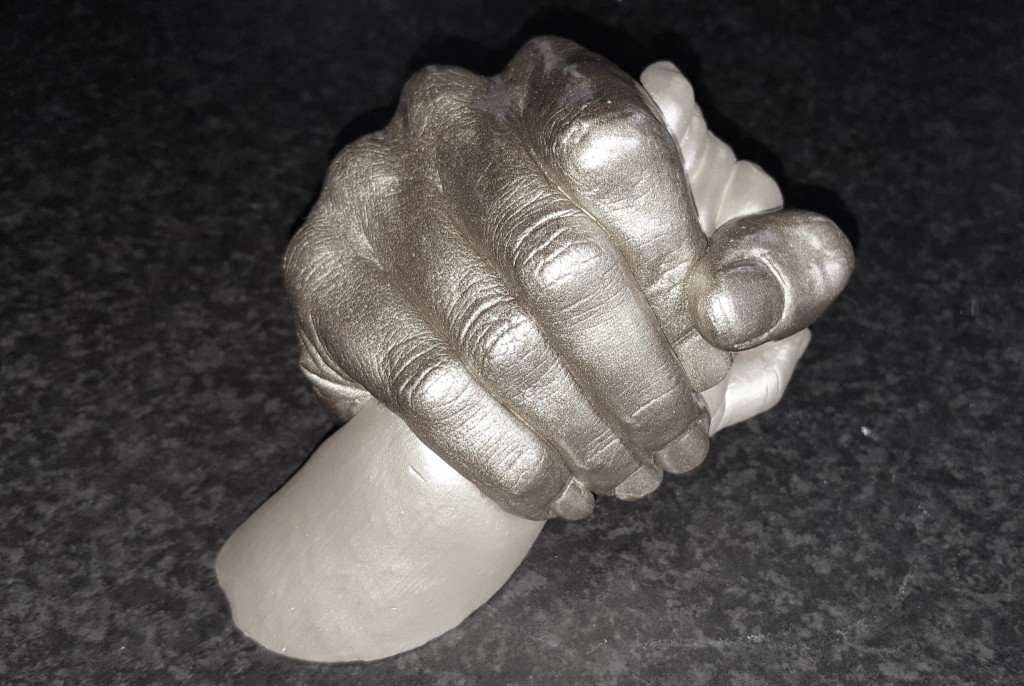 Our baby hand and foot casts are different to our other range of products, as they're a freestanding 3D statue, as opposed to a framed piece of artwork. They are produced using a 3D mould of the hands and/or feet which perfectly sculpts out every detail of the feature. The hand or foot is placed into a warm mixture, which becomes firm in a matter of minutes. Once the hand is removed from the mixture, you can leave the rest of the work to us. The process is quick and easy, and completely safe for children and adults of all ages.
The casts are finished to the highest quality, with a range of material options and colours to choose from. Stone cast statues are finished in a glit varnish, and are available in a choice of stunning colours; gold, silver and bronze. If you decide to opt for an equally as beautiful cold metal cast statue, these can be painted copper, bronze or aluminium. With such a wide variety of finishes to choose from, it's easy to tailor your 3D statue to suit your taste or home interior design.
As mentioned previously, our foot and hand casts make the perfect gift for the sentimental type. Or, if you're after one for yourself – why not drop a few hints to a family member? If you want to find out more information about our baby hand and foot casts or to book an appointment, please get in touch with us.