October is here, and as the leaves turn brown we're getting set for darker evenings and colder days, which can only mean one thing. It's nearly time for Halloween! Whether your kids are off to a Halloween party, or you're looking to throw one yourself, it's always useful to get some ideas for fun things to do. You don't even need the party, some of these things are enjoyable family activities to do at home during the occasion. 
Are you ready for some spooky fun? We've put together some great ideas for making fun Halloween food, and spending some family time doing some crafting.
Halloween Food Recipes
Want to add a touch of creepy to your food this October? We've found a great selection of gruesome but tasty recipes that you can make with your children.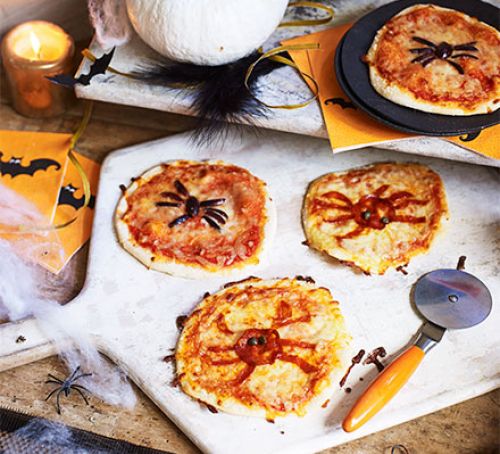 You can do this as simple or complex as you like, which is what makes it such a great idea! Probably the simplest way of doing it is buying a mini child-size pizza from a supermarket, and then cutting up ingredients such as pepperonis to look like spiders before baking them. Alternatively, you could get the whole family involved in a fun cookery session that includes making pizza dough and putting together the whole pizza! We find this BBC Good Food recipe is an easy one to follow.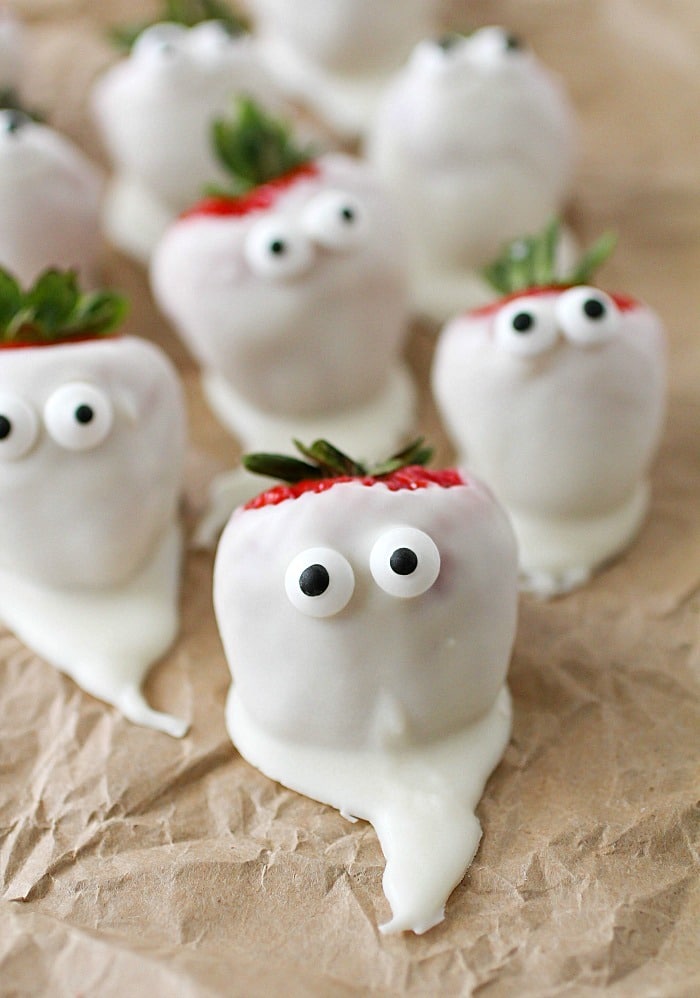 Getting your children to eat more fruit can sometimes be a challenge, but these excellent creepy ghosts make it so much easier. Not only do they look fantastic, but they taste great and open the door to a lot of kitchen fun. Head to Yummy Healthy Easy for the full recipe – it says you need candy eyes to complete the recipe, but if these are proving difficult to find, we find making your own with some simple icing is quite easy to do.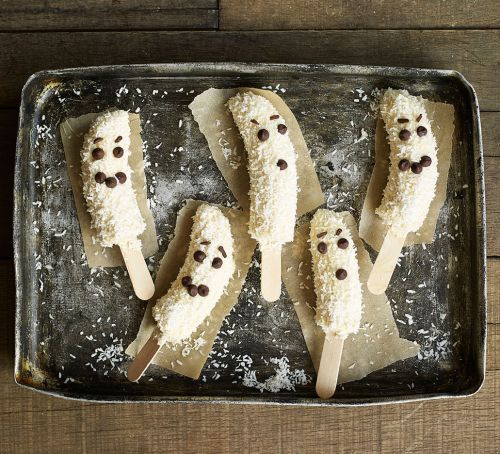 Another great way of encouraging your children to eat fruit, these banana ghosts look hilarious, and are very tasty, and best of all are so easy to make with only four ingredients required – bananas, white chocolate, coconut, and chocolate chips. There'll be lots of fun decorating your own ghosts, before putting them into the freezer for an ice cream style treat. Want the recipe? Head over to BBC Good Food for full details.
There's an alternative recipe detailed here: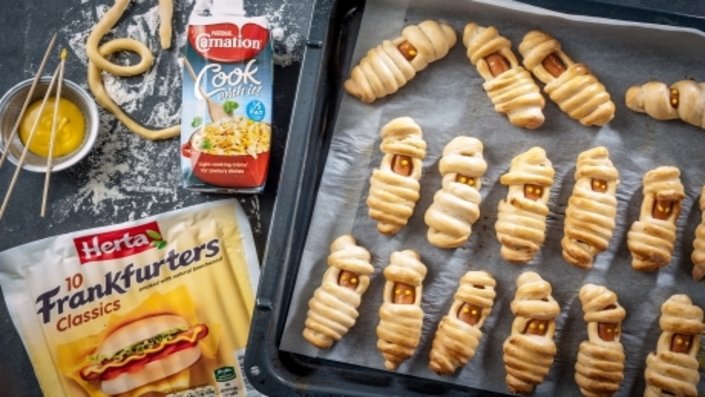 A spooky alternative to sausage rolls, these mummies are a sure to please addition to any Halloween party platter. They might not be the most fun bits of food to make with your children, but they're very likely to enjoy them. The recipe involves making your own pastry, before wrapping it around frankfurters to look like mummies. Best of all, once they're out of the oven, you can decorate them with mustard to design your own mummy faces. Get the recipe over at Food Network.
There's an alternative how-to here: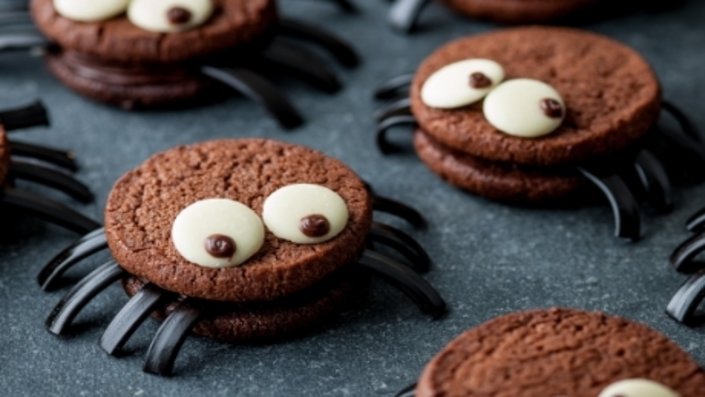 It wouldn't be a complete list of family Halloween recipes without some fun baking, and this fills the gap perfectly. These extra chocolatey cookies are a proper sweet treat, and look brilliant too! With a creamy chocolate filling and liquorice legs, they're also a lot of fun to make for young bakers with adult supervision, and you can get the full recipe at Food Network.
Family Halloween Crafts & Decorations
It's always great to get creative with your children, and Halloween is the perfect opportunity to do so. We've found some lovely ideas for hand crafting your own decorations and pieces. Read on for some inspiration…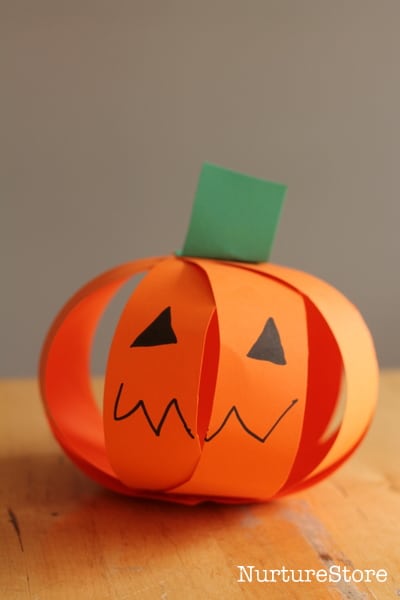 This idea is great for teaching younger children some scissor skills, and is a really easy beginner crafting idea, with a fun looking result. All you need is some orange and green paper, some safe scissors, pins, and felt tips. Not only will kids love the process of cutting the card and folding the pumpkin, but they'll have a great time drawing on their own face design. For full instructions, go to Nurture Store.
This video details a similar method: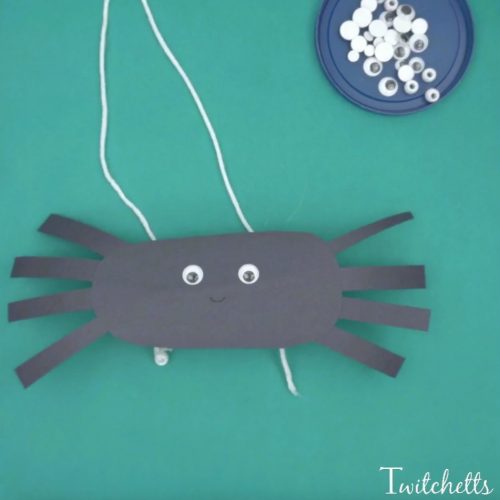 This one is a more advanced idea, but gives you a great end product with a paper spider that can actually climb! It requires more resources, including string, beads, and googly eyes, but is completely worth going through the process for, as you end up with a brilliant Halloween piece. Twitchetts have got the full guide on how to make them.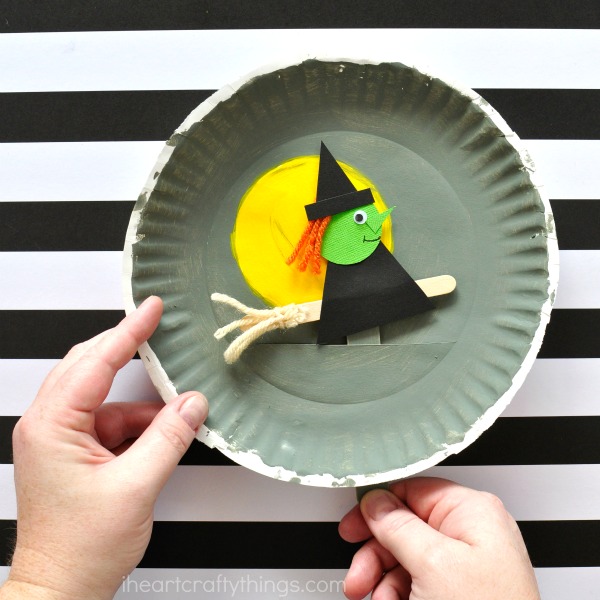 As with the climbing spider, this flying witch will actually fly – and it's all completely homemade with a few simple bits and pieces. This crafting session has a bit of everything – cutting out, glueing, painting and more, and is bound to create lots of fun for you and your children. For the full step by step guide, go to I Heart Crafty Things.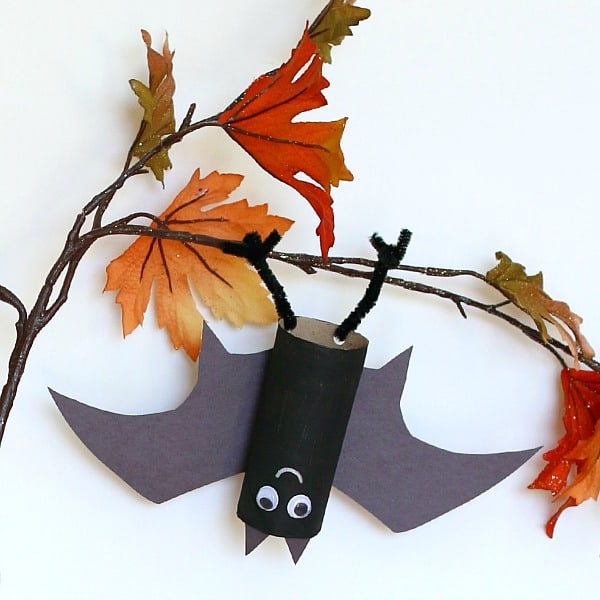 This is a great decoration that adds a touch of spooky to anything around the house like plants and radiators. With just some card, a toilet roll tube, googly eyes and pipe cleaners, you can make a bat that can hang absolutely anywhere! It's not that difficult to make, and it's so much fun to try. If you want to give it a go,make sure you get the details from Buggy and Buddy.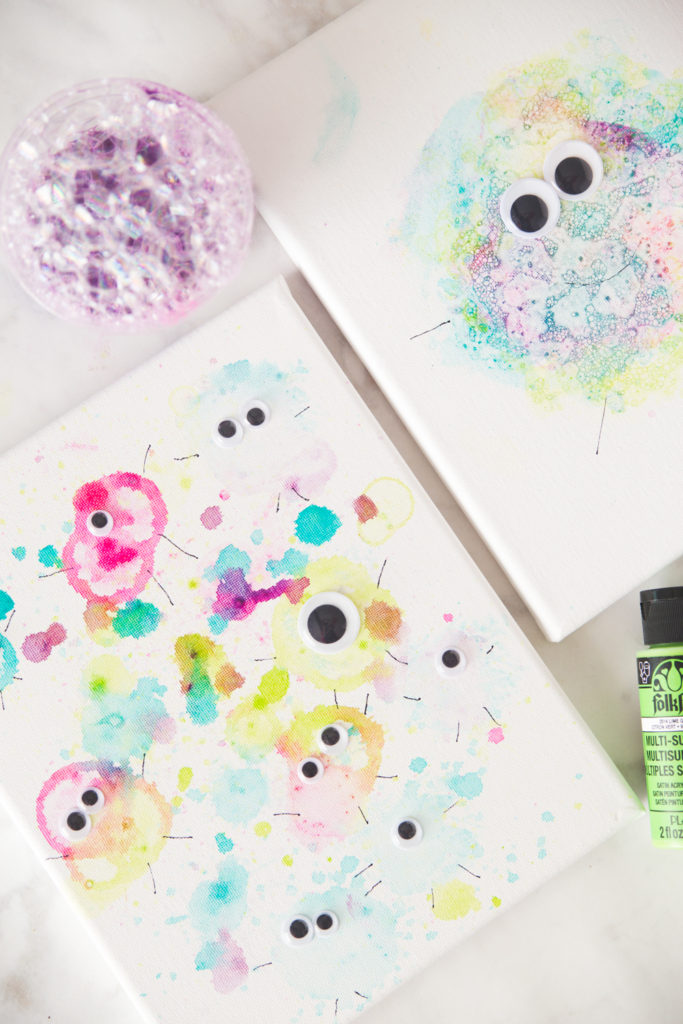 What's more fun then getting messy and doing some painting? Trying your hand at bubble painting, of course! This is such a simple, easy to do idea, that will give your family hours of fun. Why paint using your hands and a brush when you can fire paint through a straw instead? Blow paint onto your paper, add googly eyes, and draw on some arms and legs, and you've got a cute Halloween monster. For the full guide, click through to Made to be a Momma.
https://www.madetobeamomma.com/bubble-paint-monsters/?jwsource=cl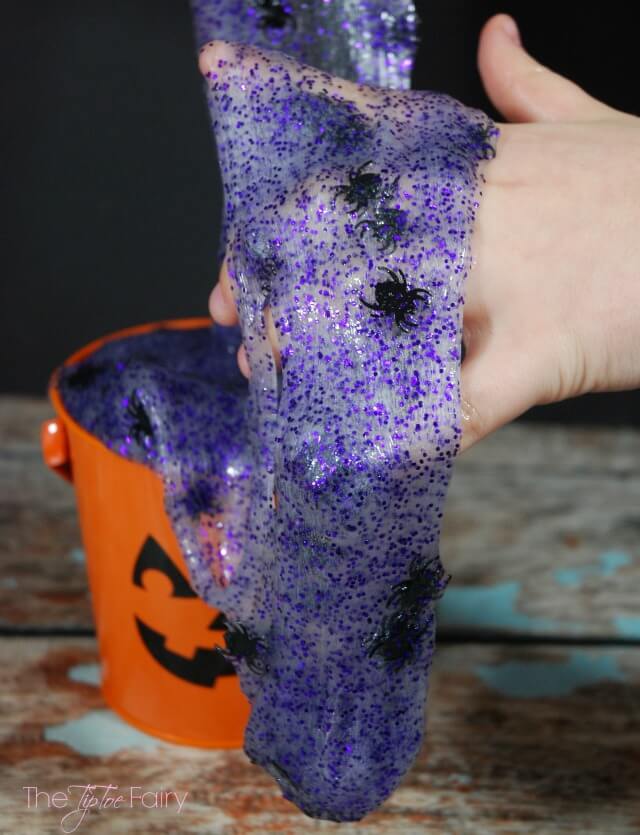 I'm not sure where this has come from, but it seems at the moment that kids just love slime. So, why not make slime with the perfect Halloween twist this October. Just using simple ingredients such as PVA glue, water, and liquid starch creates the perfect slime mixture, and you can mix anything you want into it to theme it up. This recipe from The TipToe Fairy uses glitter and Halloween shaped confetti.
---
Whatever you choose to do, I hope you and your children have a brilliant, fun, and safe Halloween. If you decide to cook or create any of the great ideas above, we'd love to see how they turn out for you – send us your photos! Or if you have any other spooky ideas, add them in the comments below.