I can't believe how fast this year is going. A few weeks ago we were playing in the snow, and now we're heading into heatwave season! Summer is fast approaching, and we can't wait to head off on holiday as a family again. Every year, it feels like we go through the same questions – where can we go that has plenty of things to keep little ones entertained, while also giving parents things to do?
As such, we've decided to put together a little list of lovely holiday locations that are perfect for families with young children, both here in the UK, and abroad.
1. Haven, Across the UK
UK holiday parks have been given a bit of a 'tacky' reputation over recent years, but it's not always the case.
Haven has 37 holiday parks across the UK, ranging from popular resort locations such as Blackpool's Marton Mere, to more secluded beauty spots such as Hafan y Mor in North Wales. The parks offer various types of accommodation across its sites, ranging from caravans and apartments, to more exciting options such as beach houses, yurts and geo domes.
Let your tots take the lead. There's plenty to do at Haven whatever the weather! (@whatkatysaiduk) 🧒 #MyHavenDays pic.twitter.com/K8sh7LyQHg

— Haven (@haven) April 9, 2018
As well as the parks often being based near other attractions to travel to, they're packed with fun entertainment to keep the whole family entertained. In the day time, activities across parks range from adventure golf and archery, to aerial adventures and exciting indoor water slides and wave machines. At night time, there's entertainment suited to all ages, including gameshows and quizzes, and fun-packed all-singing, all-dancing performances.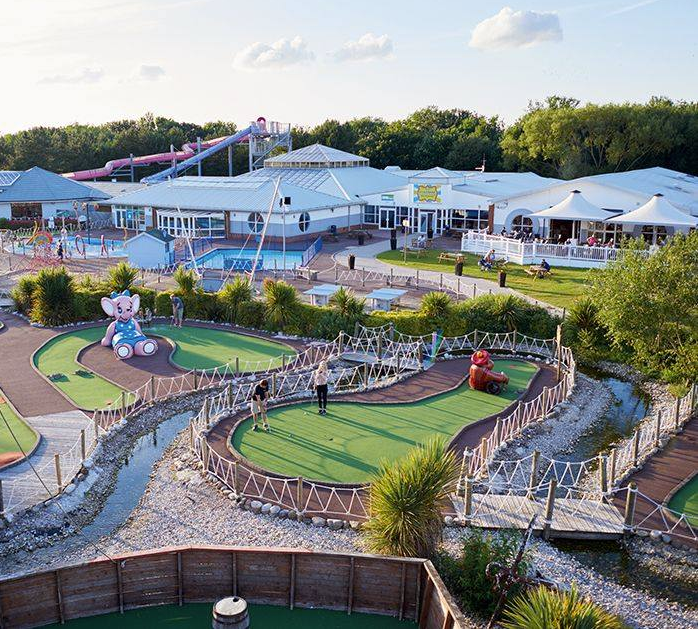 A lot of the parks often have scenic nature trails and walks to enjoy, as well as the Nature Rockz programme which lets you and your children explore rock pools, learn more about nature, and pick up some outdoor survival skills, all in a safe but experience packed environment.
All the Haven parks boast a wide range of activities and facilities that will give you an exciting UK based holiday for families with children of all ages.
2. Palma Nova, Majorca
Majorca is a beautiful island located in Spain's Balearic Island region that has become a hive of options for family holidays. For those worried about taking children abroad for the first time, flights to Majorca are relatively short, so your little ones shouldn't get too restless.
There's a whole host of resorts on the island of Majorca, offering something for everyone. While some are more well known for the night life, there are plenty of locations that are tailored towards family fun. Palma Nova is a beautiful resort town, offering beaches, a tropical adventure golf course, and exciting water parks. Elsewhere in Majorca, there are plenty of other attractions to visit, including an animal experience at Marineland, and an adrenaline filled climb through the trees at Jungle Parc Junior.
For the older members of the family who want to take in some culture, there is a nearby historic Old Town, the beautiful Gothic Palma Cathedral, dating back to the 13th century, and the stunning Bellver Castle, built in 1311.
3. Center Parcs, Across the UK
Center Parcs currently has five "villages" based across the UK, in Cumbria, Nottinghamshire, Suffolk, Bedfordshire, and Wiltshire, as well as a new site in County Longford, Ireland set to open in 2019.
Summer's round the corner! Long lazy evenings as the sun sets, ice creams on the beach, bike rides through the forest in the sunshine… What's the cream on your summer pudding? https://t.co/Y4ut2SYXw6 pic.twitter.com/Q8RV4YqVG2

— Center Parcs UK (@CenterParcsUK) March 23, 2018
Center Parcs offer a different experience to your traditional British holiday park, with guests staying in varied sized lodges, with more luxurious penthouses and apartments also available. Away from the accommodation, Center Parcs holidays are packed with things to do for all ages. There are indoor activities such as climbing, caving, fencing, pottery painting, bowling, and crafting, whilst outdoors, visitors can indulge in an aerial adventure obstacle course, segwaying, sailing, adventure golf, tennis and more.
Every village also offers the "Subtropical Swimming Paradise", an indoor water park heated to 29.5C throughout the year, decorated with tropical plants and trees, and offering excitement with wave pools, rapids, slides and much more. For adults to wind down, there's the Aqua Sana Spa, offering 25 different experiences including a lava sauna and an ice cave.
4. Disneyland Paris, France
One of the Disney resorts is a dream location for many younger children (and adults!), and the easiest to get to is Disneyland Paris – as well as flights, you could drive to Paris using the channel tunnel or a ferry, or hop on the Eurostar.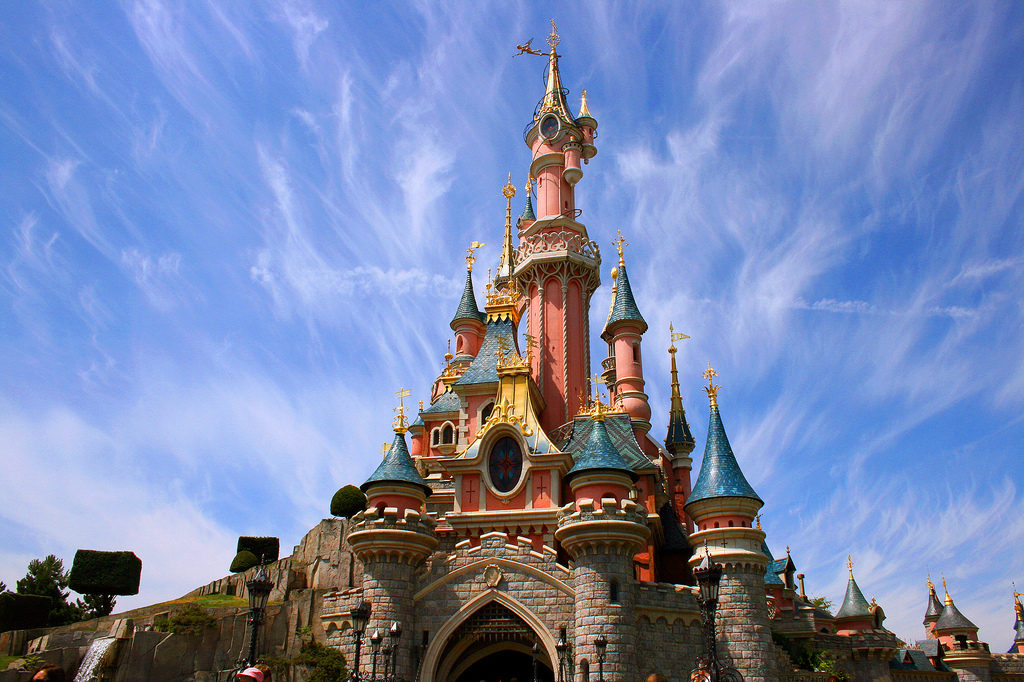 Disneyland Paris, formerly known as Euro Disney, boasts seven hotels, and two theme parks featuring famous attractions such as "Space Mountain", "It's a Small World", and "Pirates of the Caribbean". As well as that, there's regular parades and plenty of opportunities for your little ones to meet their favourite Disney characters.
On top of all that, the resort is packed with shows, shops, restaurants, bars, and activities. Again, there's something for everyone of all ages.
5. Llandudno, Wales
So far, when talking about the UK's holiday options, we've only mentioned family holiday parks, but what about that traditional British seaside experience? Llandudno might not be as talked about and as well known as places like Blackpool and Brighton, but it's got a great range of attractions and things to see and do, to keep the whole family entertained.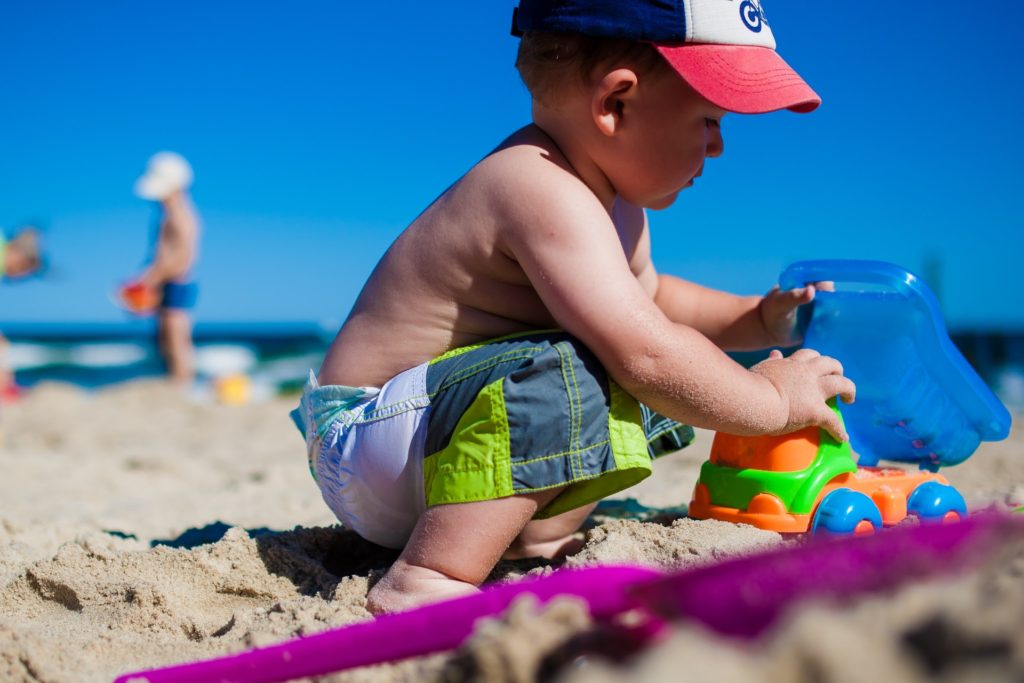 Llandudno is placed on the scenic North Wales coastline, and as well as a long beach with plenty of space for playing and relaxing, there's a pier that dates back to 1878, featuring children's' rides, arcades and more. As well as that, Llandudno is home to the Great Orme, a large headland that can be reached via cable cars, or on the 116 year old Great Orme Tramway. Based nearby is a great attraction to visit – the Great Orme Mines, a now defunct copper mine, offering self-guided tours through the tunnels.
Also near Llandudno are other places definitely worth a visit – the beautiful island of Anglesey can be accessed by a 19th century suspension bridge, while trips to the Welsh Mountain Zoo, the town of Conwy (home of the smallest house in Great Britain), and the other tourist seaside towns of Towyn, Rhyl, and Prestatyn could be on the cards.
6. PortAventura World, Spain
PortAventura World is the Spanish answer to Disney World – a huge theme park and resort based close to Tarragona, on the North East coast of Spain. If you choose to stay at PortAventura World, there are six themed hotels available, meaning you can reside in rooms with Caribbean, Mediterranean, Far West, and Mexican themes amongst others.
Inside PortAventura, there's a massive range of entertainment options on offer. As well as many rides for younger children, there are also plenty of world-renowned rollercoasters and white-knuckle attractions for thrill seekers. The theme park has recently been joined by another, titled Ferrari Land, the second in the world, featuring the tallest coaster in Europe.
PortAventura is also home to the Caribe Aquatic Park, a large water park that boasts 16 attractions and slides, including a lazy river, and an indoor childrens area with a play area and pools.
7. Butlins, Across the UK
Another British holiday institution is Butlins, currently operating at three seaside resorts in the UK – Bognor Regis, Minehead, and Skegness. Butlins offers a range of accommodation options, including hotels, apartments, and chalets, allowing you to choose the most comfortable and convenient option for you and your family.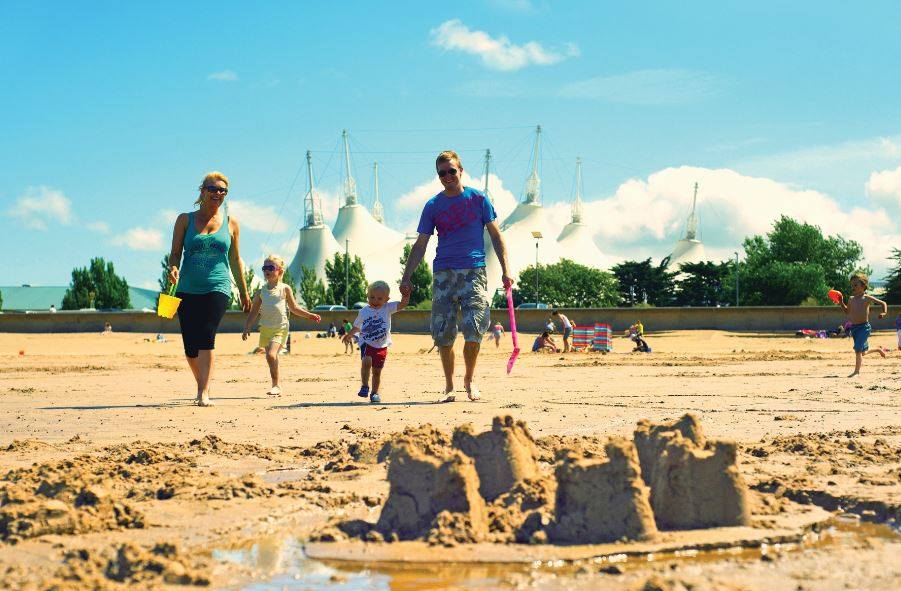 Butlins offers a variety of tailored breaks, with the popular 'Just For Tots Breaks' offering families with under 5s the opportunity to see favourites like Justin Fletcher, Mr. Bloom & Paw Patrol.
There's also a range of eating options at every location, including the popular "Ella's Kitchen" which specialises in tasty food for little ones. Every Butlins also comes equipped with entertainment and activities to suit all ages, including the Splash Waterworld indoor water park, a traditional fairground, football sessions, "Tots Fairground", play areas and live shows.
8. Cyprus
Cyprus is a beautiful island located in the Mediterranean, boasting a number of resorts for different holidaymakers – from the nightlife of Ayia Napa, to the calmer sights of Paphos.
There are several family holiday options in Cyprus, including Protaras and Larnaca, with a variety of activities and family centered hotels to choose from. Many of the family resorts offer water parks, child friendly restaurants, sports, and games.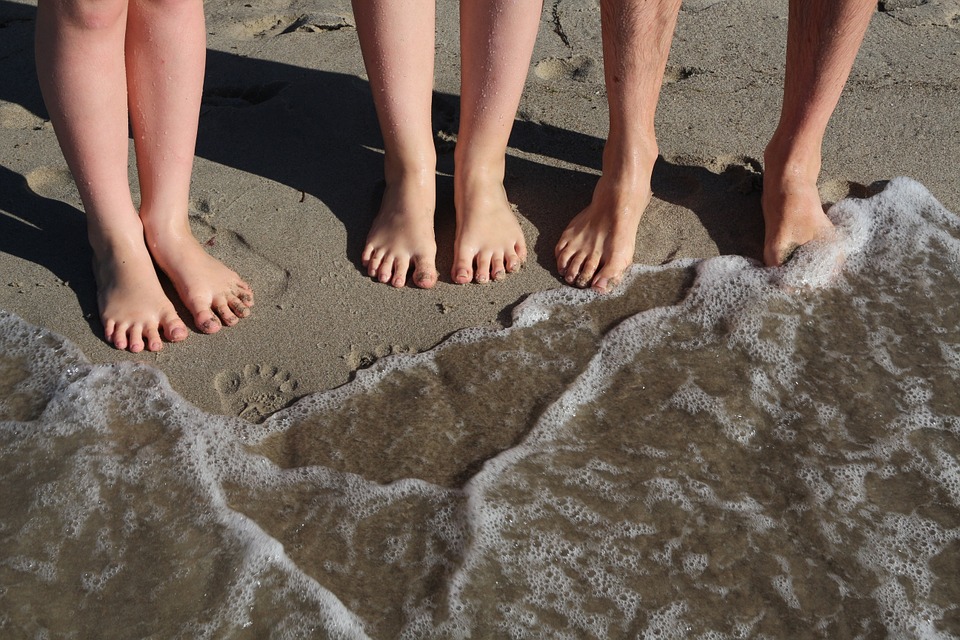 Although these holidays are about spending time together, if parents fancy some time away from the little ones, a lot of the hotels offer kids clubs tailored towards different ages, allowing you to enjoy some "me time", heading off to nearby shops and spas.
No matter where you decide to go, you'll have a lovely time. A family holiday is a great opportunity to relax and enjoy the sun while having a fantastic opportunity with your children.
If you're looking for something more local, here's a great list of 8 of the best UK walks.
If you've got any other suggestions for perfect family holidays, packed with great activities for the younger side of family while giving parents an opportunity to relax, comment below. We'd love to hear from you!
---
Baby Casts & Prints offers unique, creative gifts for families, including framed and free standing baby hand and foot castings, and family holding hand casts. If you want to create your own casts, we also stock DIY casting kits with everything you need, and in-depth instructions.