The summer holidays are looming and with lockdown showing no sign of disappearing you might be starting to feel the sense of dread that comes with having a small bored human running around the house leaving a path of havoc and destruction in their path.
While all parents have had plenty of practice over the last 3 months the summer holidays will be the first time that your young ones will have no homeschooling to do, and quite rightly should enjoy their annual 6 weeks of freedom.
Luckily for you we've decided to put together a list of activities that you can do with your little bundles of terror that will not only keep them happy, entertained and more like the lovely children you know they really are, but will also bring you together as a family and fill this summer with happy memories for life.
Home Sports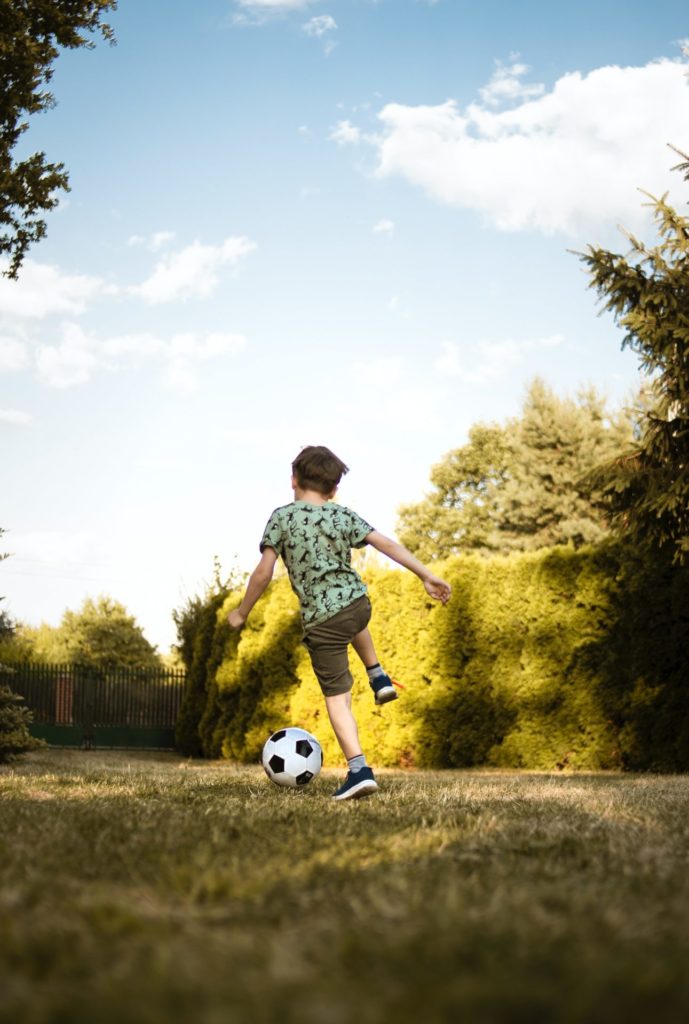 Home sports have always been a staple of the summer holidays and this year will be no different. Not only are they a fantastic way to get your young ones away from screens and out in the fresh air, but they also develop passions that will stay with your kids for a lifetime and helps them stay healthy as they grow.
Simply by investing in a ball and the relevant net you can open a lifelong interest in a wide range of sports. Football, netball, basketball, hockey, all of these can be started in the back garden and are also a great excuse to get yourself out and being more active.
Backgarden olympics
One fun activity that has emerged in 2020 is running your own "Garden Olympics". These tournaments are perfect for keeping your children engaged for days on end, and allow any number of fun "sports" to be thrown in.
While you might not see a triathlon consisting of an egg and spoon race, a cycle sprint race around the block and a backyard penalty shootout in the real Olympics, there's no reason not to do it in your own. 
This total freedom is a great way to get your kids excited and coming up with ideas themselves, and thanks to a child's unlimited imagination your Olympics could span the entire 6 week holiday with the overall winner being crowned before going back to school.
Home Learning
Learn a new language
A holiday abroad is totally out of the question this summer, but that doesn't mean you can't build excitement for next year. Your child might not get excited about languages at school, but if you make it into a fun activity that they can learn in their own way you might find them becoming more engaged.
There are so many resources online to help teach new languages that you will be able to find the way that works best for you, and the incentive of being able to use this language on a future holiday abroad will help to build and maintain the excitement.
Fun science projects
The summer holidays are by rights supposed to be 6 weeks totally free of studying, but no matter how old you are, science is fun. The internet is full of fun and informative projects that children and adults of all ages can get together to carry out.
One of the classic experiments is mixing bicarbonate of soda and vinegar to create an eruption which when paired with a papier-mache cross section of a volcano forms the basis of one of the most well known school science projects. Taking the time in the holidays to make this volcano with your child will not only get them excited about science and geography but will also mean that when this school project inevitably comes around, you will be well prepared.
Arts and Crafts
Home Casting Kits
With COVID-19 leading to everyone remaining at home as much as possible, it has become an even harder task for parents to think of activities for their children to take part in. Something children of all ages have always enjoyed is arts and crafts, and a home casting kit is something they may not have tried before!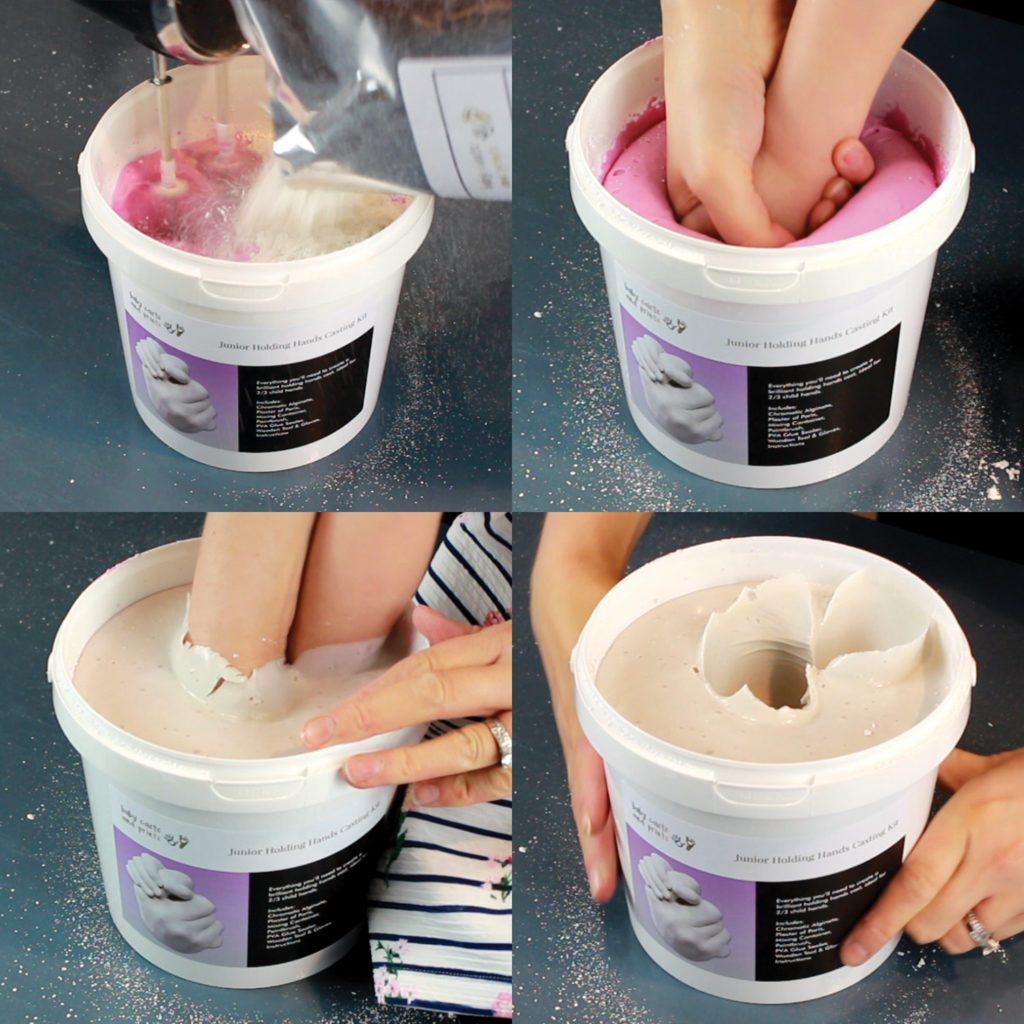 They're perfect for the whole family as they get everyone involved. Simply mix the alginate, get everyone to place their hands in the container, pour in the mixture and let it set. Once it's hardened take out everyone's hands and you will be left with a perfect mold of your collective hands. All that is left now is to pour in the plaster and enjoy seeing your family's hands perfectly frozen in time by the cast.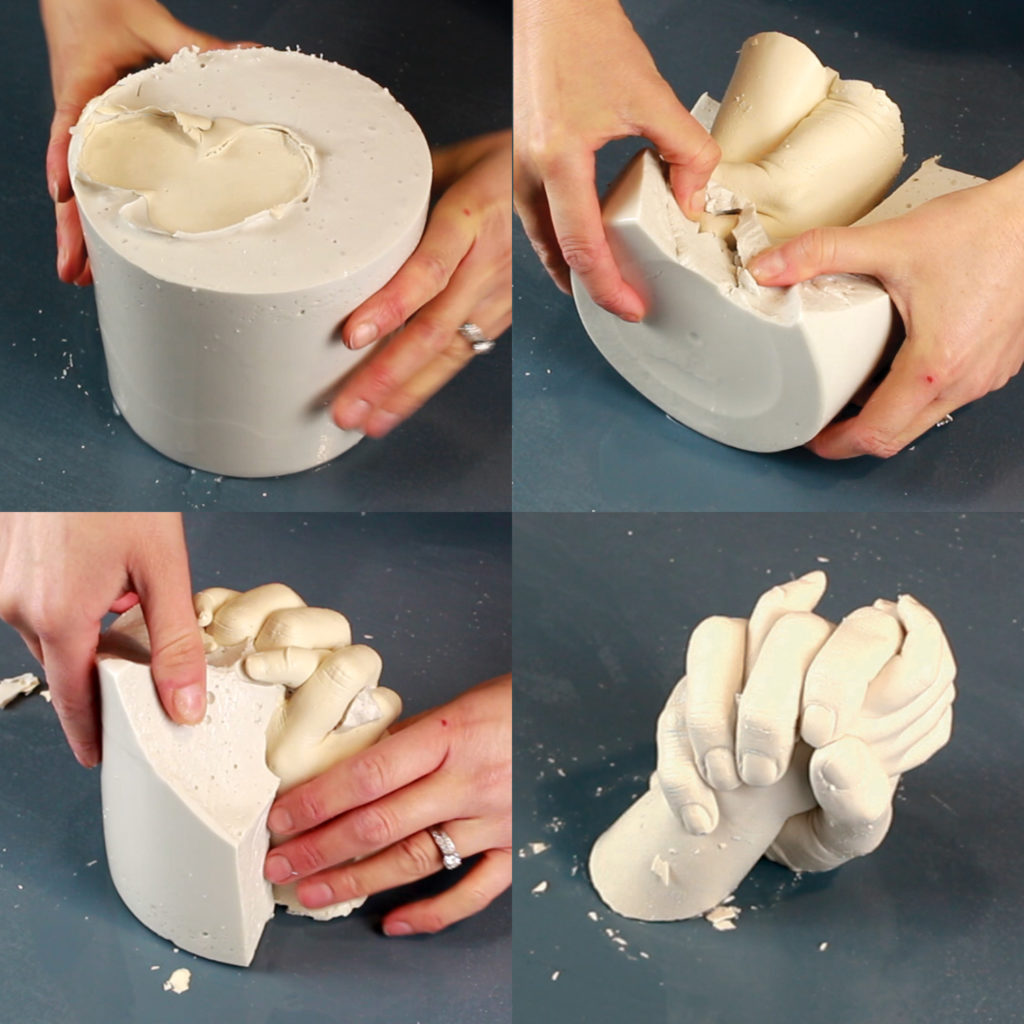 Even with the excitement of making the casting out of the way, the fun won't stop there. While it could be left as white plaster, the real beauty of a casting kit comes from painting it. Each member of your family could paint their own hand on the casting in their own style as a perfect way to show off all the personalities in your home.
Origami
Basic Origami may look simple on the outside but for children there is so much more to it than parents normally realise. Not only can your kids make and enjoy fun objects like paper aeroplanes but it also really helps children develop their motor skills.
It really increases their hand eye coordination, memory and attention skills, all of which are important attributes when your child is all grown up. They need to develop these skills at a young age as they are key to growing into and enjoying their teenage years. 
Painting/drawing
Children are always adventurous at a young age. They absolutely love trying new things but also making a mess too! A perfect project to keep them busy and preoccupied during lockdown is painting and drawing. Not only does it encourage them to be artistic but also to release and express their feelings and at a young age this is a perfect time for them to do that.
At a young age helping them create a piece of art that they are excited about and proud of can really help with their confidence and help them to feel empowered. Encouraging them to paint and draw will help them process ideas well but also put a huge smile on their face when they have created something spectacular!
You can easily acquire paint kits and drawing sets from any stationary store and it doesn't even have to cost a lot of money. If you would like to download free colouring pages and books you can click on the link. Children will deeply appreciate the thought!
Get Outdoors!
Den making
The outdoors is fascinating to children. They love to explore and venture into the unknown as at this age life is still an adventure. Roleplaying their favourite character, classic games like hide and seek or simply trying to get as dirty as possible are all favourite pastimes of our little terrors.
One thing in particular that all children have done at one point or another is building dens, whether that be in their house or outside (to save you stress we recommend encouraging the dens be made outdoors). Den building is an exciting activity that will get your little ones motivated to spend their days out and about working on their second home.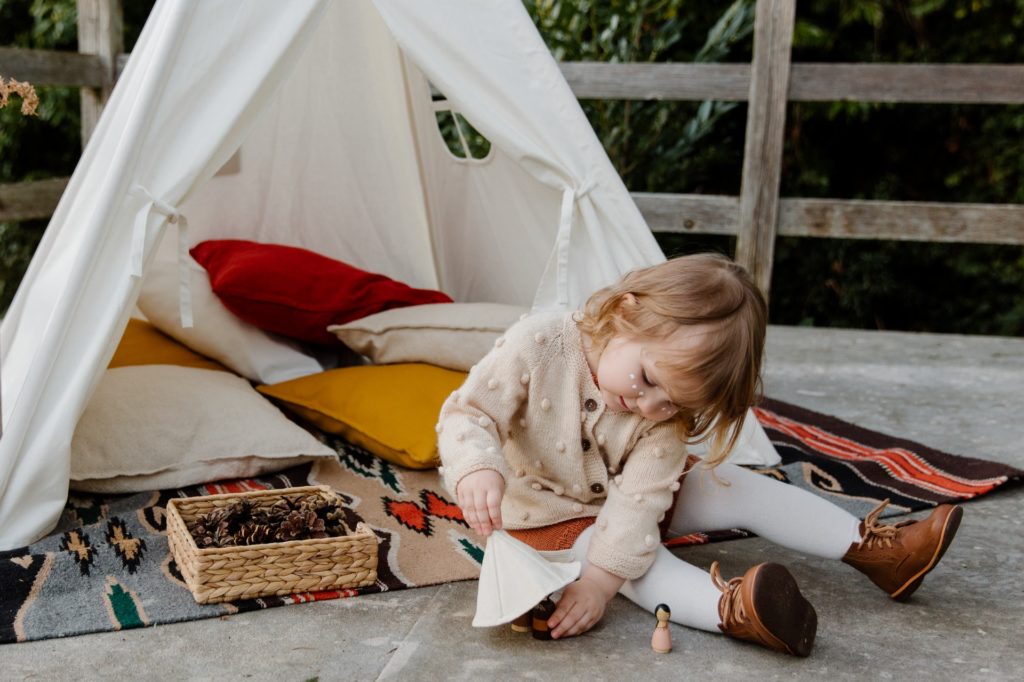 It's not just about the fun and games though, building dens instills teamwork and creativity in your kids, and keeps them out enjoying the summer weather instead of being attached to a screen.
Bike riding
Learning to ride a bike is something we all remember as a milestone in our lives, and it's no different for your children. Being comfortable on 2 wheels isn't just a fun activity, but is the gateway to their first taste of independence which will see them cycling round to friend's houses and school in years to come. Ebikes and escooters are all the rage these days, but traditional cycling is a key part of every child's upbringing.
Learning to ride a bike takes a long time, which means the 6 week holiday will be the perfect opportunity to get out there with your young ones and take them from wobbling along on stabilisers to racing up and down the road on their new found freedom.