Christmas is the most wonderful time of the year, we all know that, but when a little one is experiencing their first then it is an extra special moment for all of the family.
It should be so easy, but picking a first Christmas 'gift' can be a bit of a challenge. What do you give to someone who has no concept of what's going on? They'd much rather play in the wrapping paper!
With that in mind it could be worth considering keepsakes as an alternative to toys and clothes that are doomed to be grown out of. These are just a handful of the Christmas keepsake gifts that build sentimental value over time.
Personalised First Christmas Baubles
Nothing quite beats the excitement of getting together as a family and decorating the tree near Christmas time, it's a sure fire way to get everyone feeling festive!
The Christmas tree is probably the most integral part of any household's festive decorations, and one that we know personally, we wouldn't be without. We love the thought of making it that little bit extra special, and a baby's first Christmas is the perfect time to do that.
The way you decorate your Christmas tree is always personal to you, your own style and your house decor preferences, but there are some great little touches that you can add to personalise it for a Christmas you will never forget – in particular, with personalised Christmas baubles.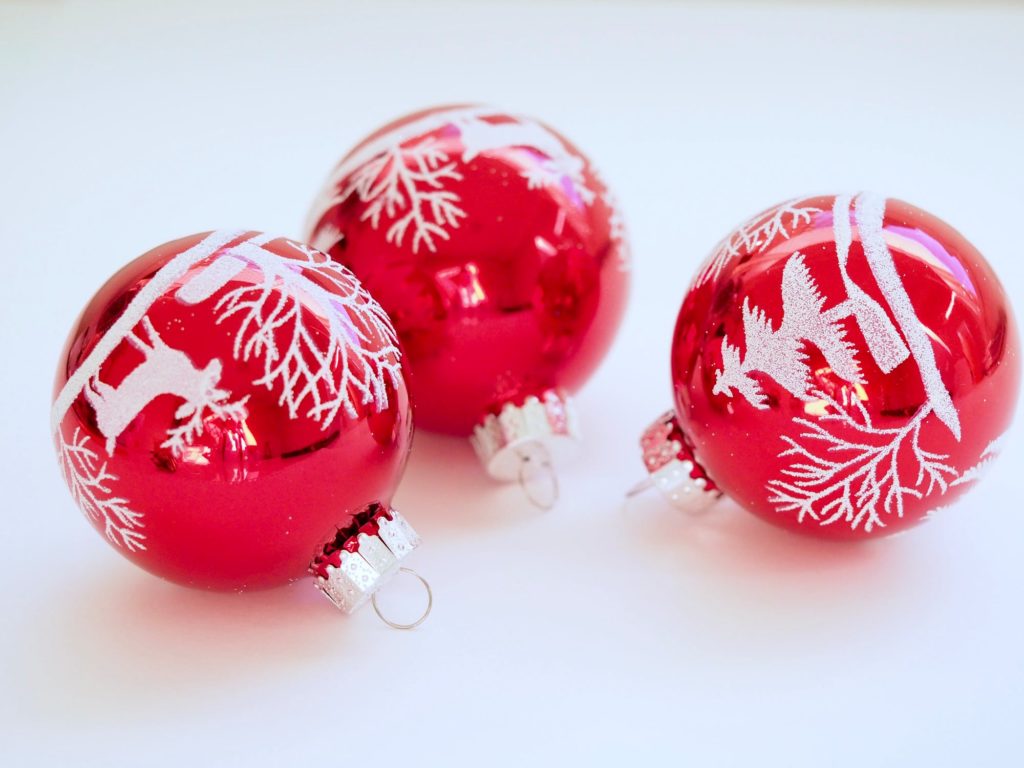 Stuffed Toys
If you're after timeless and traditional then look no further than the teddy bear. Since the very early 1900s, these age old gifts have been providing comfort and familiarity to children in times of distress.
The first teddy bear went on sale in 1903. US President, Theodore Roosevelt, had previously declined to shoot a black bear whilst on a hunting trip. It wasn't long before the product became an institution with millions around the world clinging on to their cuddly friend.
We would go as far as saying that stuffed toys, particularly the teddy, could be classed as the ultimate early years keepsake. Think about it, they're right by the child's side throughout so many poignant early memories and then as they grow older they are kept as a symbol of childhood.
Teddies are comfort objects and provide a feeling of calmness and safety to children. Studies suggest that children will develop an emotional attachment to stuffed toys because they believe their object is unique to them.
Stuffed toys make a great combination present when combined with other comforting early years items such as blankets or knitwear. Some companies have taken the initiative by offering perfectly paired products, such as My 1st Years' Bear Comforter.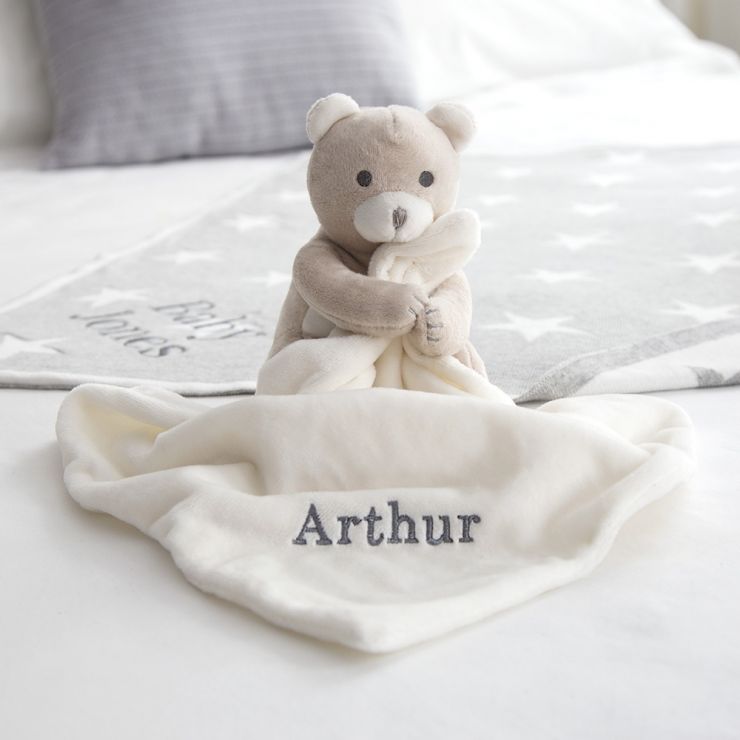 The best thing is, when it comes to stuffed toys there are a whole world of options available to us. If you wanted to add your own personal touch to the gift then companies like Build-A-Bear allow you to insert your own message into the stuffing. If the child has taken a liking to a specific animal then you can look to the iconic Ty for everything you might need.
Christmas Photo Baubles
Photos are a brilliant way to personalise just about anything and everything. From cards to coasters and even Christmas tree decorations, adding a photo to an otherwise standard gift transforms it into a lovely little keepsake to be treasured forever.
We love the idea of creating photo baubles for a baby's first Christmas, there is just something so special about seeing their little face or a precious family photo hanging amongst all the beautiful ornaments and decorations to make the perfect tree.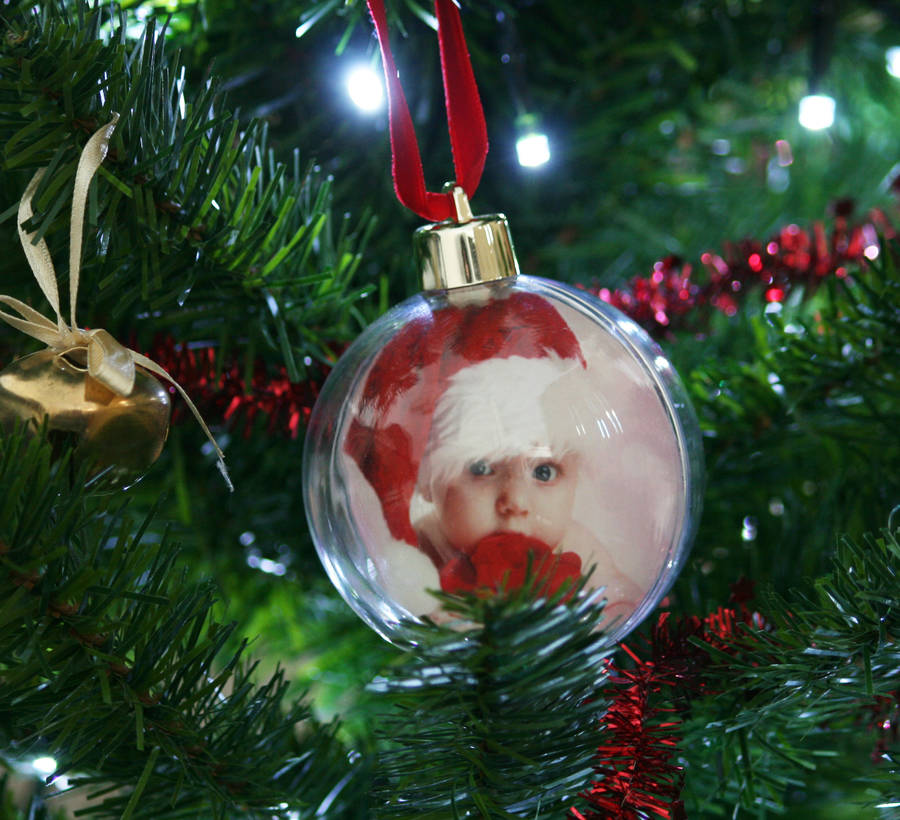 First Christmas Advent Calendar
Why not mark the countdown to a special first Christmas with a keepsake calendar? Non-chocolate advent calendars offer something permanent and The Lovely Keepsake Company's personable felt offering is a great place to start.
As the child grows older the calendar can be reused every Christmas by putting different gifts into the felt pockets. People are drawn to these products because they become more and more sentimental with every passing Christmas.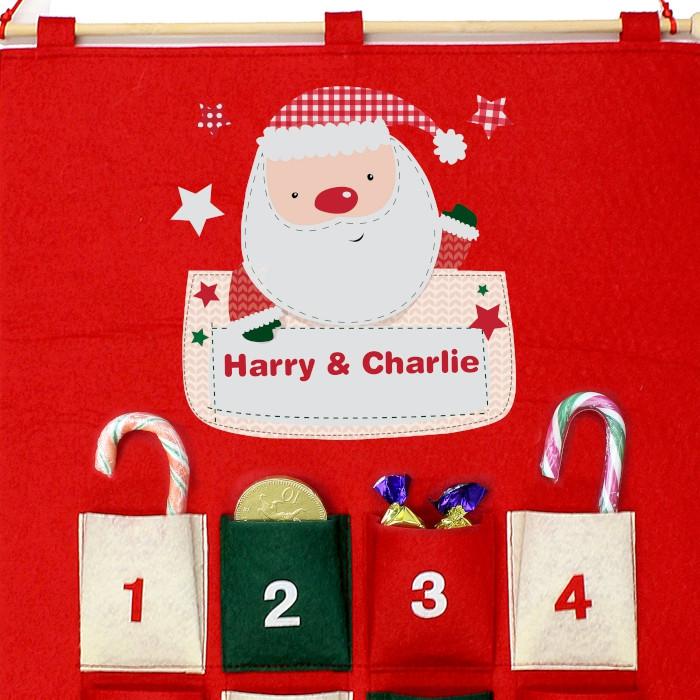 Another option is to create yourself an advent calendar of Christmas activities that you can get stuck in to over the course of the holiday season. Here are a few suggestions:
Create your own Christmas cards for the rest of the family

Write your first letter to Father Christmas

Listen to my first ever Christmas stories

Add my first decoration to the Christmas tree

Visit Father Christmas in his Grotto
Writing this down as a physical calendar will give you something physical to reflect on in the years that follow. You'll have a festive record of everything you did together over the course of their first, special Christmas.
Personalised First Christmas Stocking
Christmas wouldn't be complete without a stocking full of goodies to open in the morning, it's a festive tradition that's an absolute must-have.
A Christmas stocking is something that is kept hold of year after year, to be hung on the fireplace ready and waiting for Santa as the festivities roll around. Personalised Christmas stockings are the perfect touch, adding your child's name or simply their initial to a festive staple makes it that little more special.
There are a great range of Christmas stockings available online to be personalised with any name, but we also love the idea of making them yourself, too. After all, it's hard to beat a personalised gift that has been made by your own hands!
For tips on how to make the perfect personalised Christmas stocking complete with appliqué initials, check out this how-to tutorial.
View this post on Instagram
Baby Hand Casting Baubles
As you may already know, here at Baby Casts & Prints we're experts at creating beautiful baby hand castings and family keepsakes. As we love photo baubles so much, we decided to put our own twist on this and create hand casting baubles.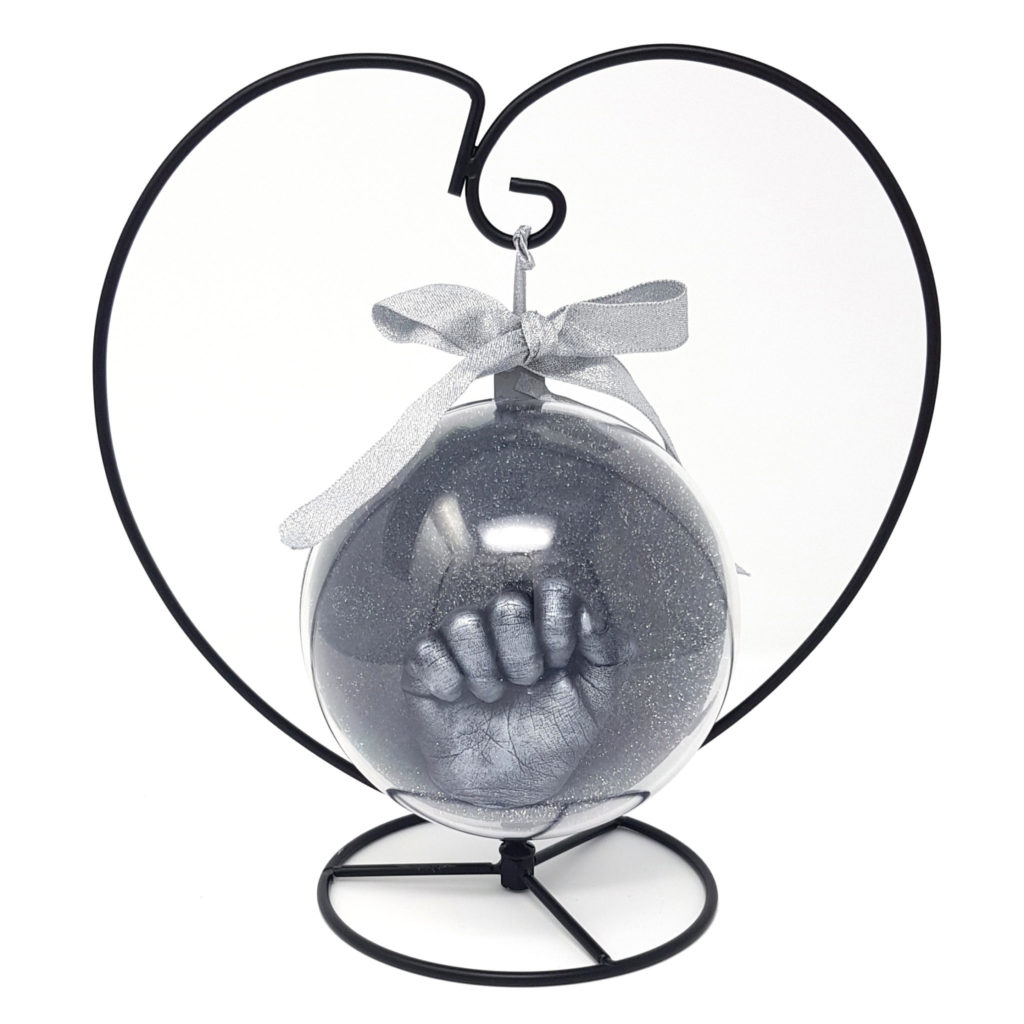 An adorable little casting of your child's hand, encased inside a glittery bauble and either prepared as a hanging bauble as standard or supplied with a beautiful frame. We really do think this is the perfect Christmas decoration to be treasured forever.
If you can't get to our studio in Oldham for a casting, we also sell a bauble hand casting kit so that you can make your own at home. Complete with full instructions and everything you need, it's super easy to do!
Memory Box
This isn't a gift made specifically for the first Christmas of your baby, but it's the right time to start it off and build it up over the many joy-filled Christmases to come.
The item starts as just a simple wooden box, but with engraving options available from many retailers, it can soon be personalised with the name of your child, and given a Christmas theme.
You can then fill the memory box with so many different things related to your child's early Christmas celebrations. Cards received from loved ones are sure to be cherished in future, and you can also store away photos and toys received as gifts once they're "grown out" of. After the baby years, you might find yourself crafting away, making homemade decorations with your children – something also suitable for going into the box each year.
We think it's a lovely idea, and it's a great way of making memories and preserving moments that you can look back on together as a family for many years to come.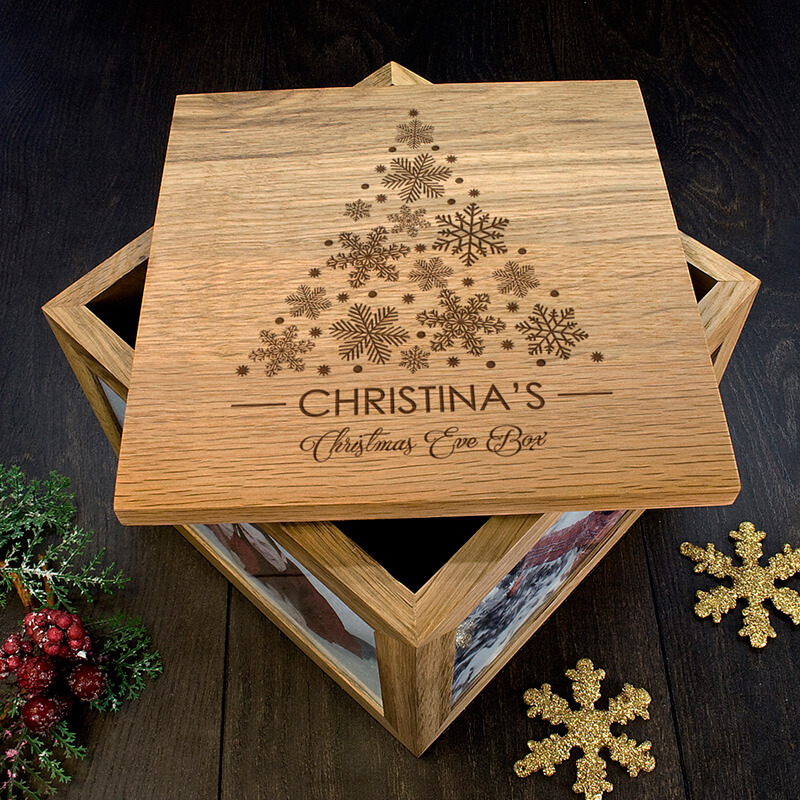 ---
As well as gift ideas for your baby, we produce our own baby castings that are another great way of making memories together. Find out more about our studio castings, or browse our range of DIY home casting kits.