So, you've chosen to have a baby cast made. But, which style will you choose?
If you've decided to have your baby's tiny hands or feet made into a cast, it can be difficult to choose which type of casting to go for.
With so many different options available, you're spoilt for choice! We know that they're such a unique and special keepsake, so you want to be sure that it's the perfect product for you.
Let us talk you through all of the different types of baby casting options available.
Framed baby imprints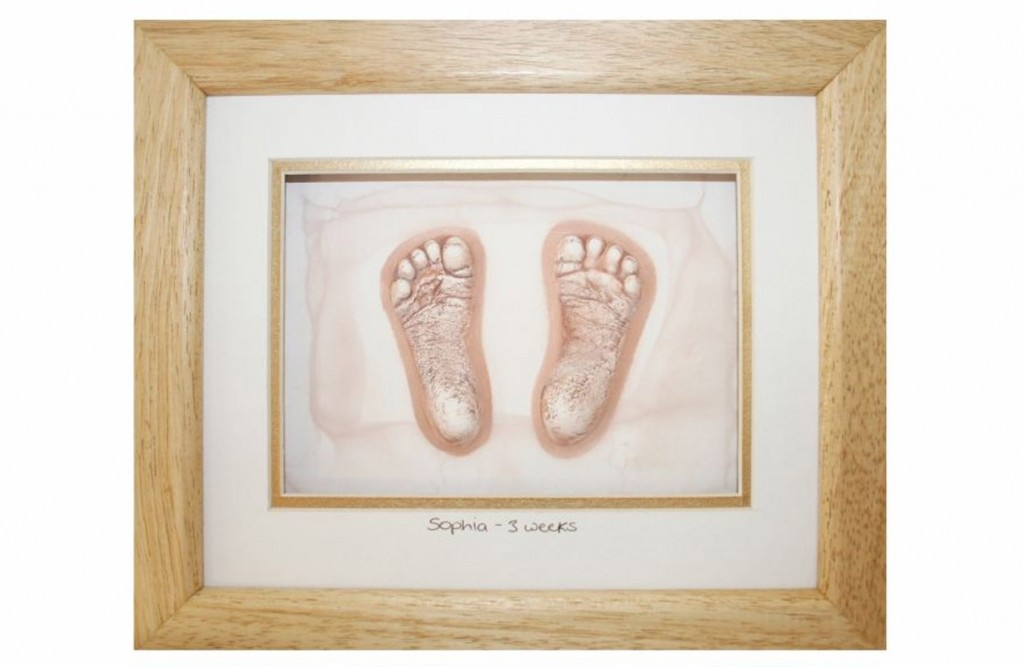 Baby impressions make for a stunning framed piece of artwork, perfect for a hanging wall decoration or centerpiece of a room. With framed baby impressions, there's loads of different combinations available to choose from. They can be handprints or footprints, or a combination of one of each. For an added touch, your baby impressions can also be framed alongside a photo of your child. There's also the opportunity to have sibling combinations, or why not get the whole family involved to capture everybody's prints in one frame?
Framed baby imprints are highly customisable, with a choice of colours and frames available. You can choose from bronze, silver or gold, and an array of different wooden frames, or black and silver finished frames.
Framed baby casts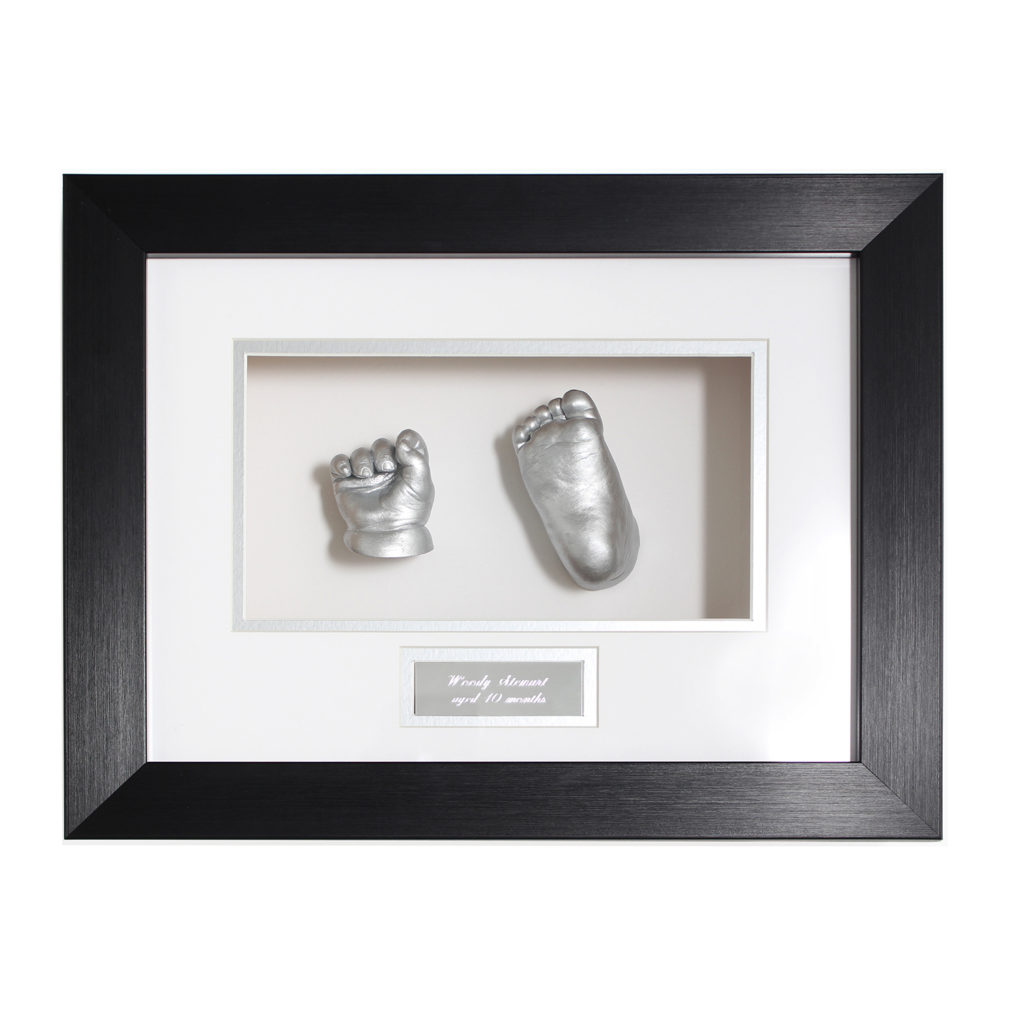 Our 3D moulds capture every fine detail of your child's hand or foot, and when displayed inside one of our high quality frames, makes for a stunning keepsake. The difference between imprints and casts is that where imprints just capture a handprint or footprint, casts make a solid mould of the entire hand or foot.
As with impressions, there's a variety of combinations available with castings, from a pair of hands or feet, to one of each. We can also do brother/sister combinations, and place a photo inside the frame alongside the casts. Available in either bronze, silver or gold, and a choice of frames, the products are finished to a high standard for a beautiful effect.
Foot & hand statue casts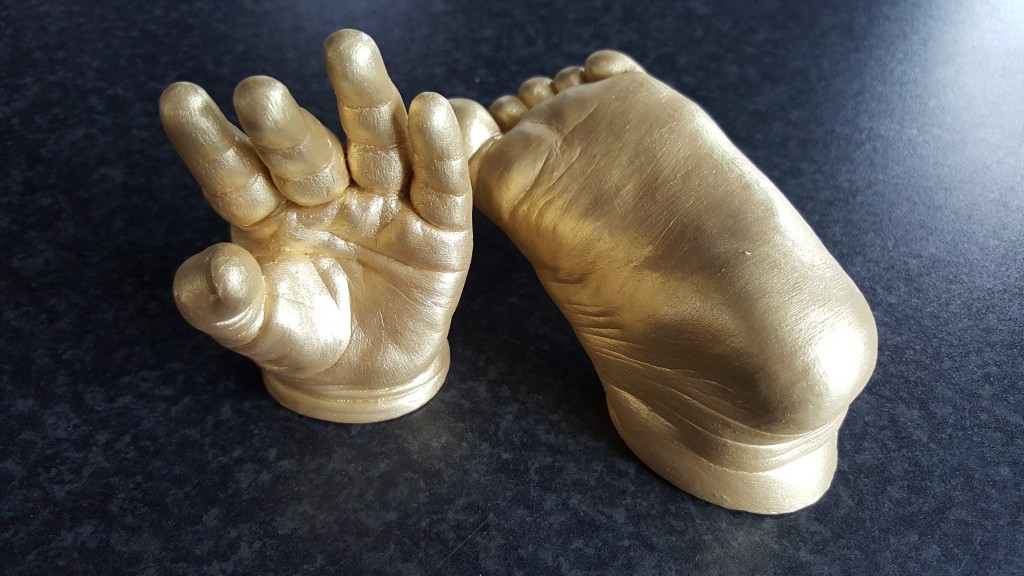 Similarly to the framed casts, our statues are also 3D moulds, but are freestanding as opposed to being framed. Rather than framed, our hand and foot statues are fixed to a solid plaque, which can also be engraved with words of your choice if required. For something a little different, casts can be made of clasping hands which capture the moment of parent & child, grandparent & child, or any combination you'd like sharing a special moment.
Foot and hand statues are available in two materials; Stone – finished in a gilt varnish with a choice of gold, silver or bronze, and cold metal cast statues – finished in either copper, bronze or aluminium depending on your preferences. Foot and hand statue casts make for the perfect home accessory or ornament, and with so many colour options available, it's easy to find one to best suit your decor.
Family cast & imprint collections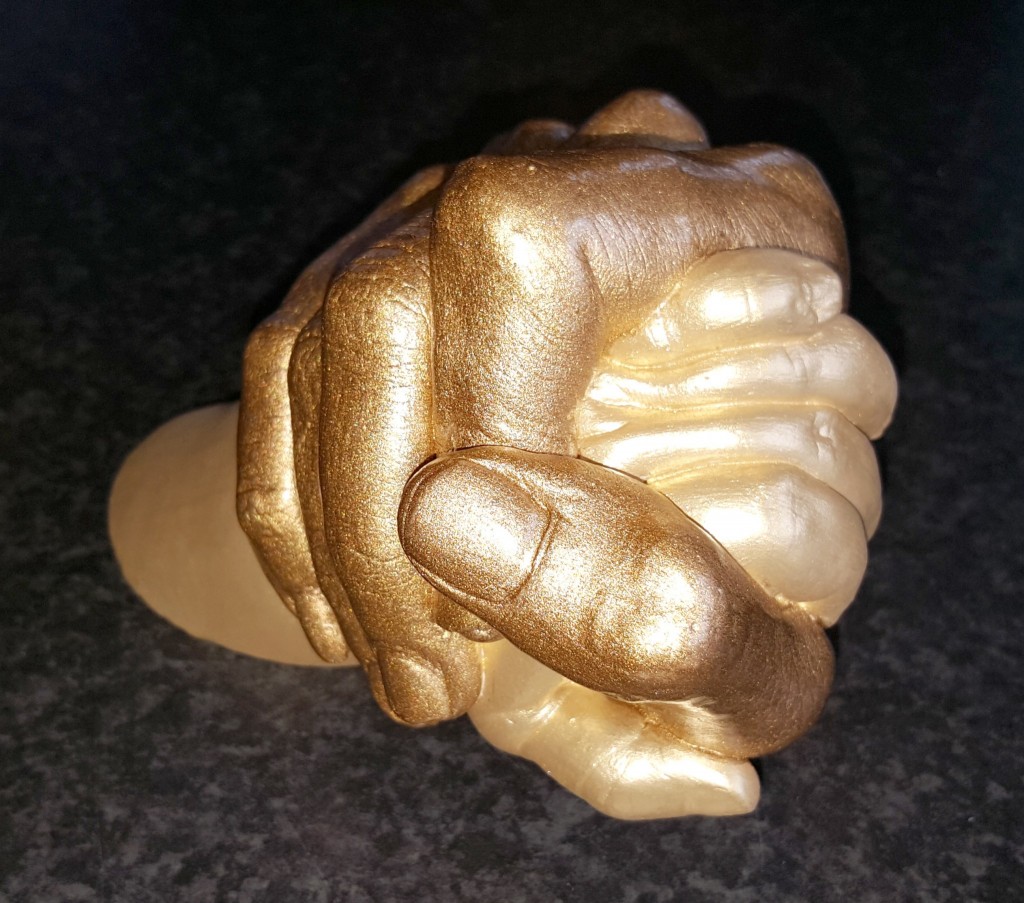 There is no age limit on having hand and foot casts produced, which is why we offer family casts and imprints. It's a great opportunity to get the whole family involved in something that will celebrate their bond and last a lifetime.
With a choice of impressions or casts, finishes and frames, we can produce just about anything you'd like, and maybe even get the family pet involved. These make the perfect gift for parents, grandparents or someone special and will always remind you of those special memories shared as a family.
Here at Baby Casts and Prints we do all of the hard work for you, and ensure that all of our products are finished to the highest standards.
If you're interested in a baby cast or impression, get in touch with us now.